Tom Holland, who most of us don't know, has been cast as Marvel's latest Spider-Man.
Jon Watts has been tapped to direct him in the venture, and Holland will not only star in the stand-alone Spidey picture, but is slated to appear in Captain America: Civil War, as well. This young man will be busy.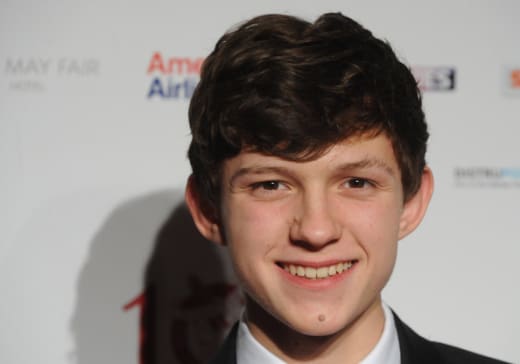 The following was posted on Marvel.com:
Marvel and Sony Pictures, and producers Kevin Feige and Amy Pascal conducted an extensive search for both the actor and the director. The studios and producers were impressed by Holland's performances in "The Impossible," "Wolf Hall," and the upcoming "In the Heart of the Sea," and by a series of complex screen tests. Following Marvel's tradition of working with the brightest next wave of directors, Watts also went through multiple meetings with Feige, Pascal, and the studio, before winning the job.
Commenting on the announcement, Tom Rothman, Sony Pictures Motion Pictures Group Chairman, said, "It's a big day here at Sony. Kevin, Amy and their teams have done an incredible job. The Marvel process is very thorough, and that's why their results are so outstanding. I'm confident Spider-Man will be no exception. I've worked with a number of up-and-coming directors who have gone on to be superstars and believe that Jon is just such an outstanding talent. For Spidey himself, we saw many terrific young actors, but Tom's screen tests were special. All in all, we are off to a roaring start."
I guess my question is why Marvel is so intent on reinventing the Spider-Man wheel again so soon after Andrew Garfield's turn in The Amazing Spider-Man series. Which also seemed awfully quickly rebooted (and not quite as successful) after Tobey MacGuire embodied Peter Parker as the webbed superhero in the original Spider-Man trio.
All told, by the time the Spider-Man rolls out with Holland as Parker in 2017, it will only be 10 years since the release of Spider-Man 3, but it will have been the fourth release of a Spider-Man movie in that time period, and the third actor to play Spidey. 
Maybe it's just me, but it seems like they aren't getting something right, despite the protests that the Marvel process is very thorough. Sure, people age out of the part, but is that all there is? 
What are your Spidey senses telling you? Can Spider-Man ever be the all around winner for the ages or is there something amiss?
Carissa Pavlica is a staff writer for Movie Fanatic. Follow her on Twitter and on Google+.