At the time, Can't Buy Me Love made Amanda Peterson just as iconic as her co-star, Patrick Dempsey. Together, they rode off to what we assume was eternal happiness on a riding mower, her with her hat in her hand, a big smile on her face.
Amanda Peterson died in her home at the age of 43, her family reports.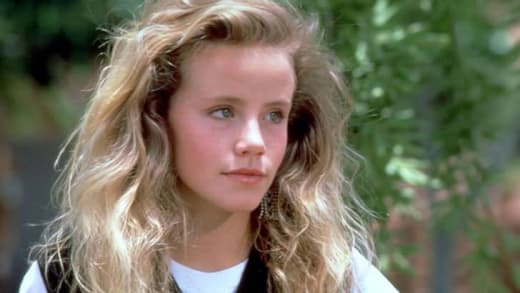 Peterson had retired from acting some years ago and was living in Greely, Colorado. She was last heard from on July 3, and her body was discovered on July 5 after her family became concerned.
There has been no determination of cause of death at this time, although her family notes she had suffered from bouts of pneumonia, sinusitis and sleep apnea over the years, which may have played a part. "She had some illness and a sleep apnea problem that may have contributed," her father said.
Peterson's last role was in a family movies titled Wildrunner in 1994 with Margo Kidder and Jake Busey.
Carissa Pavlica is a staff writer for Movie Fanatic. Follow her on Twitter and on Google+.