If you were looking forward to Masterminds, the film starring Zach Galifianakis, Kristen Wiig, Jason Sudeikis and Owen Wilson about a successful multi-million dollar robbery gone horribly awry, then you're going to have to put a cap on it. 
Relativity Media has been facing financial woes, and amidst its restructuring has decided to push the comedy back from its original August 19 premiere date to October 9, when stiff comedic competition will be less fierce.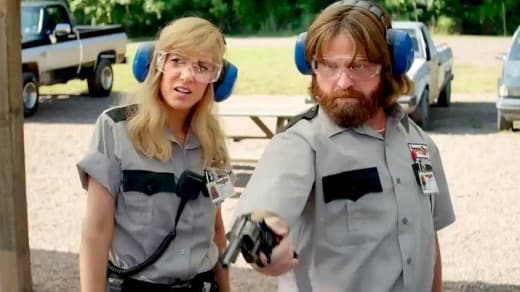 The company has issued this statement:
Relativity Studios has rescheduled the release of its next film Masterminds to October 9, 2015, to allow the company to focus on its recapitalization and give this film the proper attention and support it deserves. 
Rescheduling the premiere should give Vacation plenty of time to lose a little steam and make room for another large comedy to join the ranks. 
Carissa Pavlica is a staff writer for Movie Fanatic. Follow her on Twitter and on Google+.