Fox Searchlight has confirmed they are in talks to bring the iconic British TV series, Absolutely Fabulous, to the big screen. They are planning to co-produce and co-finance along with the BBC.
Jennifer Saunders who plays Edina Monsoon and Joanna Lumley who plays Patsy Stone, along with all of the original cast members have confirmed they will be taking part in the project. You can also expect to see plenty of cameos from a multitude of famous faces.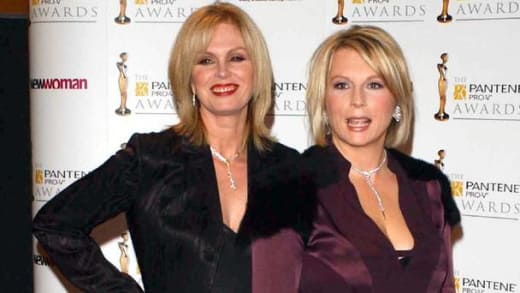 For those unfamiliar with the show, the series is about a heavy-drinking, drug-abusing PR agent named Edina Monsoon who is always after the latest fashions – no matter how crazy they may be. Edina's best friend, Patsy Stone, who abuses drugs and alcohol way more than Edina, joins Edina on all her wild adventures. 
Production is said to begin October 12 in London with Mandie Fletcher directing along with Jon Plowman and Damian Jones as producers. 
Samantha McAllister is a staff writer for Movie Fanatic. Follow her on Twitter.