If Screen Gems is looking to capitalize on the success of a television audience for their new film, Oxford, they couldn't have picked a better on-screen couple than Outlander's Sam Heughan and Supergirl's Melissa Benoist.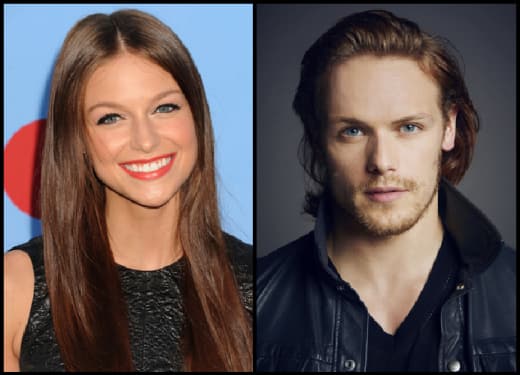 Deadline first reported the news of this heaven-sent match. Details about Oxford ensure it will be a flick requiring a fresh packet of tissues be toted along to the theater, and perhaps a strong shoulder to cry upon. 
Soon after arriving at Oxford University, an American Rhodes Scholar (Benoist) falls for an arrogant teaching assistant (Heughan) who is quietly fighting terminal cancer. When she discovers the reasons for his behavior, the two connect and make the most of life going forward, traveling the world.
Honestly, it sounds a little cheesy and gives me the Autumn in New York (Winona Ryder and Richard Gere) vibe. However, there is little doubt Heughan can act the hell out of any material he's given and will suck you right into it with him. If he's dying of cancer, we'll feel it.
Benoist, meanwhile, has been in her share of films recently, including Whiplash, Danny Collins and The Longest Ride. 
This is definitely one we want to keep our eyes on as news progresses!!
Carissa Pavlica is a staff writer for Movie Fanatic. Follow her on Twitter and on Google+.