Last year, during a sit down with Variety magazine, Chris Evans said he was ready to walk away from acting altogether after Avengers: Infinity War – Part 2 comes out in 2019, but he seems to have had a change of heart.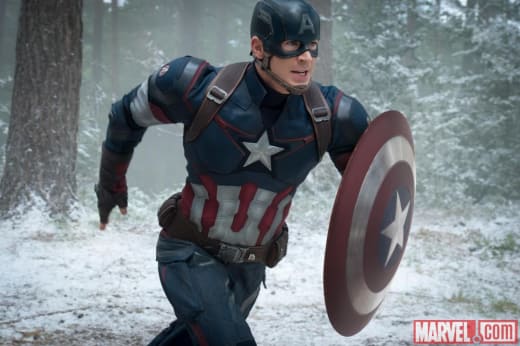 While out promoting his directorial debut, Before We Go, Chris told Collider he wasn't ready to say goodbye to Captain America. "Listen, if Marvel wants me they got me. I've never had such a relationship where you have such – I mean look at my resume, I'm used to being on set being like, 'Ah is this movie gonna be terrible?' Marvel just can't stop making great movies, they do it in their sleep. It's wonderful directors and producers and actors and scripts, and it's like a playground as an actor."
Of course it doesn't come as a huge surprise that Evan's would want to stick around as Captain America considering the recent development of Kevin Feige gaining more control at Marvel Studios which will provide all of the actors more leeway over their deals. 
Are you looking forward to seeing Chris Evans continue his role as Captain America?
If you want to see Chris Evans in a different role be sure to check out his film Before We Go about two strangers (Chris Evans, Alice Eve) stuck in Manhattan for the night grow to trust each other and confront their fears and take control of their lives. 
Samantha McAllister is a staff writer for Movie Fanatic. Follow her on Twitter.