Sometimes when a really great project falls apart, it comes back together in a way that sound like it could be just as good.
This might just be one of those ways.
Mila Kunis (Ted), Kristen Bell (Frozen) and Christina Applegate (Vacation) picking up where Leslie Mann left off in a comedy formerly called Bad Moms, set to be directed by her husband, Judd Apatow. With the two of them off the project, it was drifting in the wind. No more!
Not only has STX Entertainment picked up the now untitled project, but Jon Lucas and Scott Moore, the fellows behind The Hangover who also penned this script, are still on board to direct.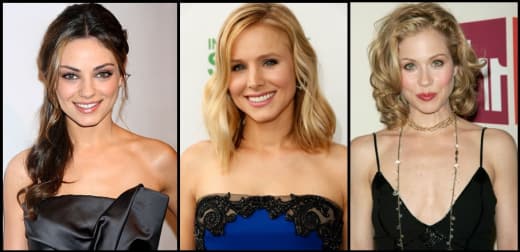 The plot is about an over-achieving mother who is completely stressed out and ready to crack. Worried she's about to put one too many lines on her pretty face, she joins two similarly over-achieving and stressed mothers for a day of freedom that will include thinking about themselves instead of their kids for a day, and being ridiculously self-indulgent and having a lot of fun.
Honestly, it sounds a lot like The Hangover for the girls, or Bridesmaids. Sorta. 
"Jon Lucas and Scott Moore are masters at creating relatable characters that audiences instantly embrace, and then putting them in hilarious real-life situations for great comedic results," said STX's president and CCO Oren Aviv. "This film provides the rare opportunity for a half-dozen strong female lead roles, and we are thrilled to have assembled an exceptional cast led by Mila Kunis, Christina Applegate, Kristen Bell. We can't wait to start production and be part of the magic this team will bring to the screen."
The cast has the acting chops and the comedic timing to pull something like this off, so it should be a whole lotta fun for everyone involved, and most of all the audience.
Carissa Pavlica is a staff writer for Movie Fanatic. Follow her on Twitter and on Google+.