According to The Hollywood Reporter, the Trainspotting sequel is moving full speed ahead with the original cast and much of the same crew attached!
In April of 2013 in an interview with Movie Fanatic, Danny Boyle had this to say about his plans for the sequel:
"That's why we go back," Boyle admitted. "That would be the premise of the film is that we take all the same actors playing the same parts and examine what has happened to them in 20 years."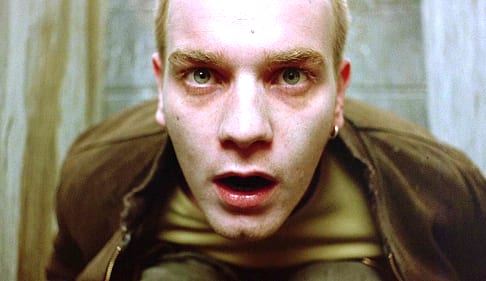 THR reports that not only will Boyle back in the director's chair, but also returning to the project are cast members Ewan McGregor, Jonny Lee Miller, Ewen Bremner, and Robert Carlyle. John Hodge, who wrote the script for the original adaptation, will also return as writer for the film.
Recently, Boyle has been saying he hoped to begin shooting the film in 2016, and with the pieces coming together, it's beginning to look like that will become reality.
The script was making the rounds this week, and shortly after reading it, Tristar President Hannah Minghella was ready to make a deal. "Like almost everyone my age, I had the 'Choose Life' poster on my university dorm room wall," said Minghella, who calls Trainspotting a seminal movie for her. "I have wanted to work with Danny ever since, so the opportunity to collaborate on the sequel is truly a dream come true. It perfectly represents the filmmaker-driven movies I am committed to making at TriStar."
Boyle shared, "It's been 20 years since we met these characters and John Hodge's screenplay brilliantly explores what's happened to them – and to us – in the intervening years. We are grateful to Tom and Hannah for their support and we can't wait to get going."'
I suppose it's my turn to admit I've never seen Trainspotting. At the time the movie was released, I was vehemently against anything that depicted drugs as exciting. Not that I'm all for it now, but I've grown up a bit. 
It's kind of crazy to be a fan of Ewan McGregor and not see a film that was so important to his career, right? Yikes. Seems there is some essential viewing in my future!
What about you? Big fans? Excited for the sequel of a movie that's considered one of the best British films ever made? We'd love to hear from you!
Carissa Pavlica is a staff writer for Movie Fanatic. Follow her on Twitter and on Google+.