Sometimes, a movie really does fulfill all expectations. 
No matter how high those expectations may be.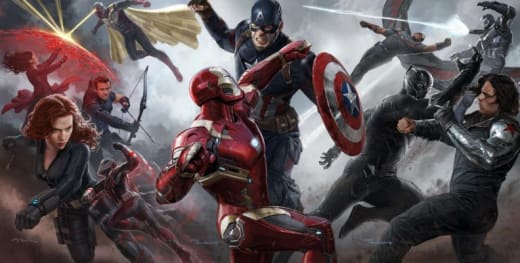 And, according to Brian Hadsell of TV Overmind, Captain America: Civil War is one of those movies.
Referring to the blockbuster as "astoundingly good," Hadsell went into further detail as follows:
We get Cap's famous "Tree Beside the River of Truth" speech (or at least a version of it).  We get Hawk-Eye firing an arrow with a shrunken Ant-Man on it.  
We get the tragic certainty of two friends coming to blows over a moral stance that neither of them can back down from.
What else is the appeal of the movie?
Visit TV Overmind for the full Captain America: Civil War review now!