Godzilla Vs. Kong Set for 2020 Release
It's the showdown you've been waiting for! Read on for more on the upcoming Godzilla Vs. Kong film.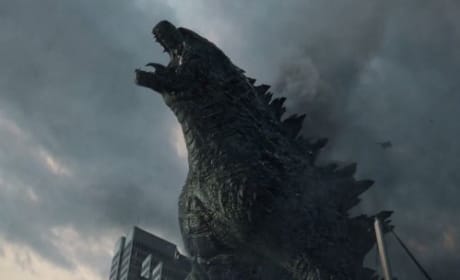 Godzilla 2 Gets a Release Date: What Is It?
Godzilla 2 is coming soon. Warner Bros. and Legendary Pictures announced that Godzilla 2 will hit in 2018.
Godzilla DVD: Release Date & Bonus Features Announced
The Godzilla DVD and Blu-Ray have been announced. There is a series of bonus features on the Godzilla DVD and Blu-Ray that are sure to thrill.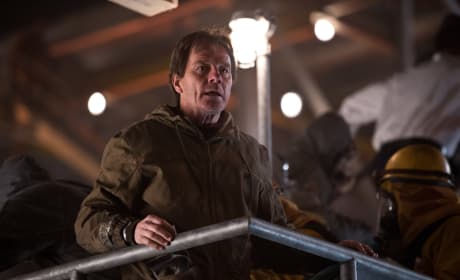 Godzilla Sequel: Coming Soon!
Godzilla is a bona fide hit. And now, we're getting Godzilla 2 as a sequel has already been green lit.
Godzilla Giveaway: Win a Monster Prize Pack!
Godzilla lands in theaters and to celebrate, we are presenting one monster prize pack. Enter now to win our Godzilla prize pack.
Godzilla Clip: Let Them Fight!
The first clip from Godzilla is here! In it, the Japanese scientist played by Ken Watanabe discusses how when fighting Godzilla, the best thing to do is let nature take its course.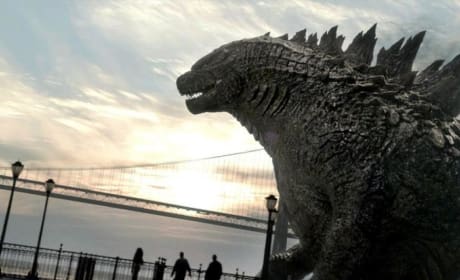 Godzilla Photo: Say Hello to My Big Friend
The latest (and best photo yet) of Godzilla is here! The Gareth Edwards film is Hollywood's latest (and greatest?) envisioning of the Japanese monster.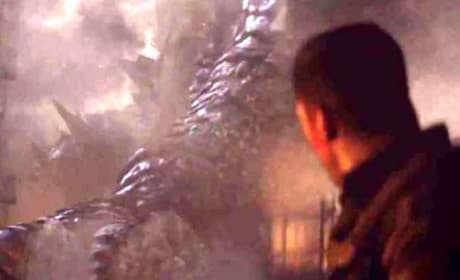 Godzilla TV Spot: I Can't Believe This Is Happening
Elizabeth Olsen cannot believe this is happening, so she says in the latest Godzilla TV spot. She is talking to her onscreen love, and co-star Aaron Taylor Johnson.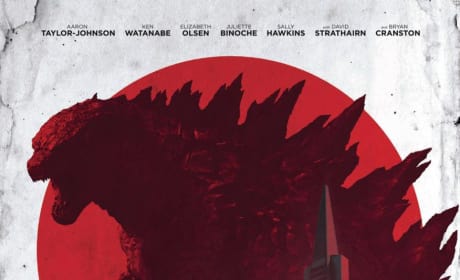 Godzilla Poster: Tale of the Tail
The latest Godzilla poster puts the spotlight on that massive tail. Maybe Godzilla wags it a little bit?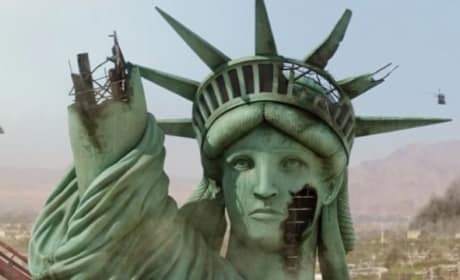 Godzilla Trailer: We Awakened Something
The latest Godzilla trailer has landed. The theatrical trailer features much exposition by star Bryan Cranston... to our utter delight.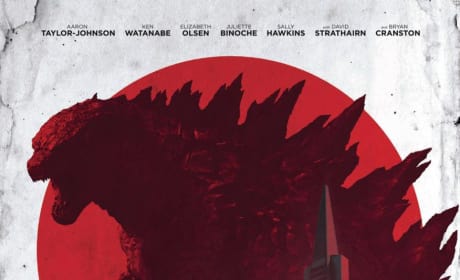 Godzilla Poster: Monster Stands Tall!
The latest Godzilla poster has premiered. It gives us more of the Godzilla monster than previously seen before.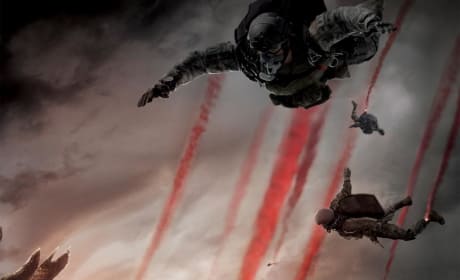 Godzilla Poster: Free Falling into Terror
Godzilla has released a new poster that is ripped from the haunting images of that awesome Godzilla trailer. The classic monster comes to the screen anew in Godzilla.