The Hangover Movies Movie News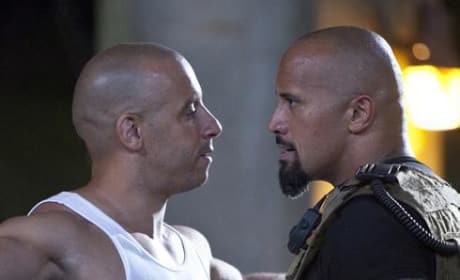 Top 10 Pirated Movies of the Year: It's Fast
What is the top pirated movie of 2011 and how many downloads were illegally done? Why... it's Fast Five!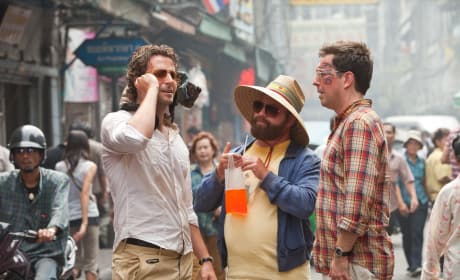 Bradley Cooper Talks Hangover 3: It's Coming Soon!
The Hangover 3 is closer to reality, so says star Bradley Cooper. Cooper said filming could begin in LA as early as September.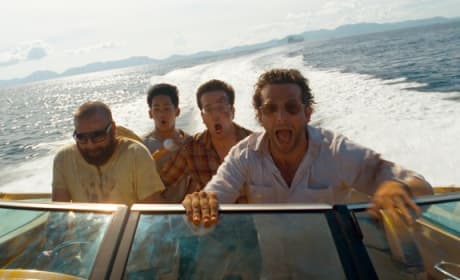 The Hangover Part II Becomes the Biggest R-Rated Comedy Ever
The Hangover Part II is doing extremely well internationally. It has surpassed the original R-rated comedy record - the first Hangover film.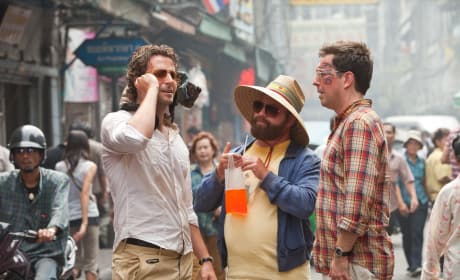 Warner Bros. Will Change Tattoo for DVD Release
The DVD release date was also mentioned. The film will be released on DVD in December 2011.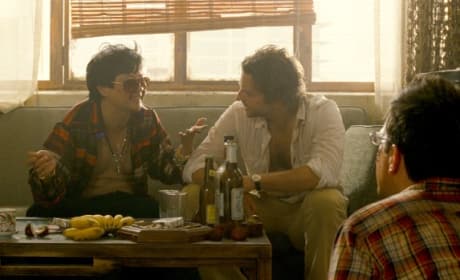 The Hangover vs. The Hangover Part 2: What's Different?
A lot of the film is very similar to the first one, but the details are very different. Join in and let us now what changes you noticed.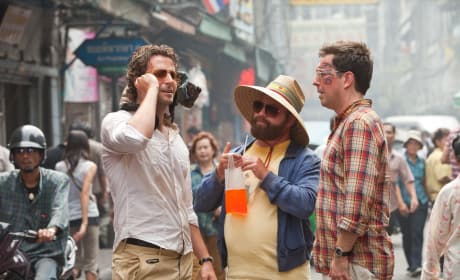 The Hangover 2: The Reviews Are In
A day before movies are usually released, The Hangover 2 hits theaters. See what reviewers are saying about this highly anticipated comedy.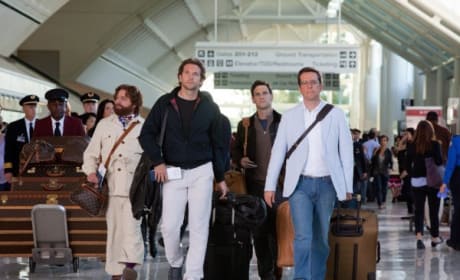 The Hangover 2 Will Be Released This Week, Despite Lawsuit
A lawsuit had threatened the release of the film, set for this Thursday, May 26. It will now be released as scheduled.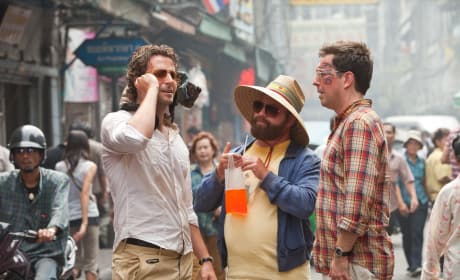 A Hangover Part 3 In the Works?
Director Todd Phillips hinted at another installment in the series at a press conference today. He says the films were always meant to be a trilogy.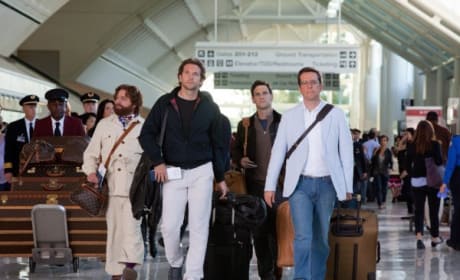 Liam Neeson Cut From The Hangover 2
The actor's cameo has been scraped from the film. Director Todd Phillips wanted something different.
Bradley Cooper Dishes on Hangover 2
Bradley Cooper talks about the new film on Jay Leno last night. He works with a drug dealing monkey in the movie.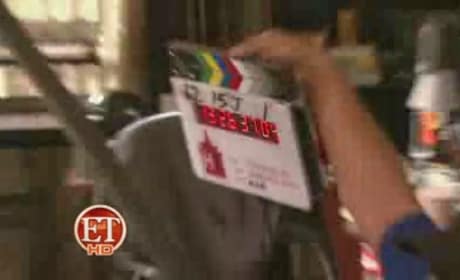 Video From The Set of The Hangover Part II
The guys are up to their hilarious antics again in Bangkok. Entertainment Tonight was on the set with the gang.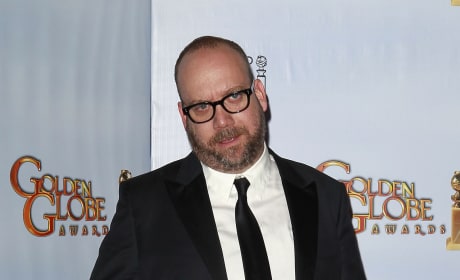 Paul Giamatti Reveals His Role In Hangover 2
Paul Giamatti has revealed he will play a bad guy in Hangover 2. He has confirmed his cameo has been filmed.
Movie News