The Hunger Games Saga Movie Pictures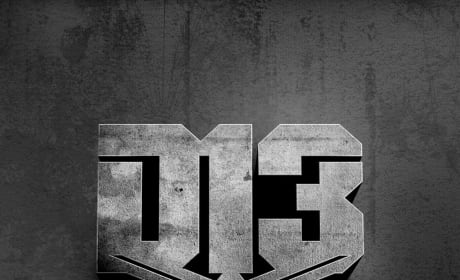 Mockingjay Part 1: District 13 Logo Revealed!
The logo for District 13 has been revealed! Mockingjay Part 1's release date must be getting closer.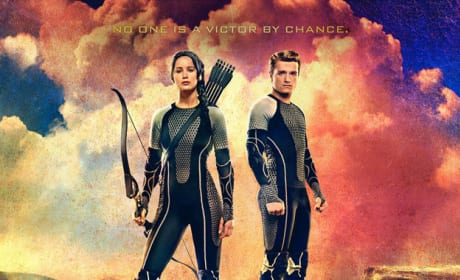 Catching Fire: Katniss & Peeta Victor Banner Revealed
The Peeta and Katniss Victor Banner has been revealed, via TheHungerGamesExplorer.com website. Each hour throughout the day, a new Hunger Games victor will be revealed.
Catching Fire Gets Final Two Portraits: Peeta and Gale
The final two Catching Fire portraits are here! They feature Peeta and Gale.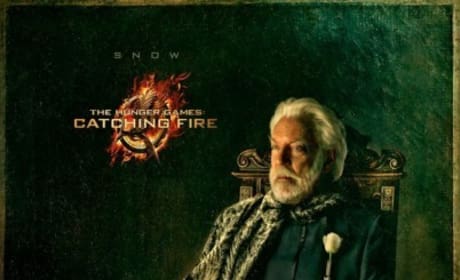 Catching Fire Portraits: President Snow & Finnick Debuts
Catching Fire has released some new portraits, one of Donald Sutherland as President Snow and another has our first look at Sam Claflin as Finnick. The sequel to The Hunger Games finds Katniss beginning her revolution.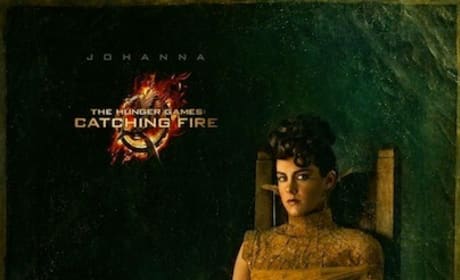 Catching Fire Gets Two New Portraits: Johanna and Beetee
Two new Catching Fire portraits have dropped! One of Johanna Mason and one of Beetee.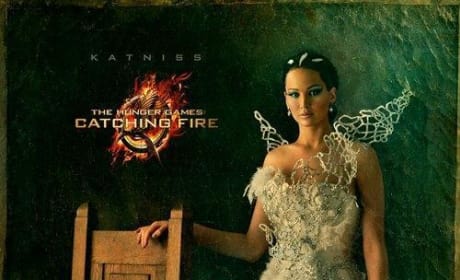 Catching Fire Drops Three New Portraits: Katniss, Haymitch, and Cinna
Check out three new portraits for Catching Fire. Katniss, Haymitch, and Cinna are the subjects.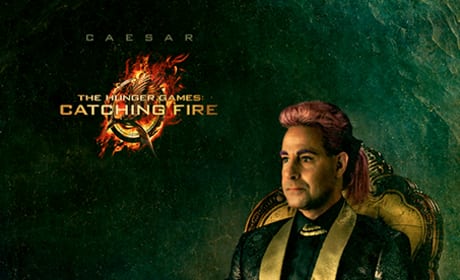 Catching Fire Gets a New Portrait: Caesar Flickerman
Caesar Flickerman is the subject of the new portrait from Catching Fire. Stanley Tucci returns to portray the character.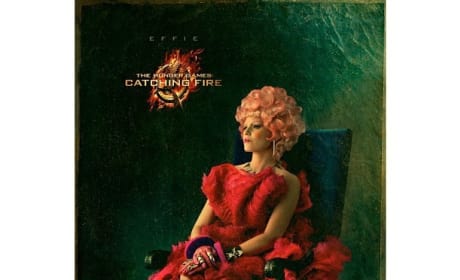 Catching Fire Portrait: Effie Trinket
Elizabeth Banks stars in this portrait from Catching Fire. The Hunger Games sequel premieres November 22.
Movie Pictures