Twilight Saga Movie Pictures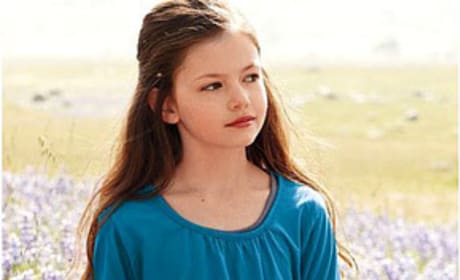 Breaking Dawn Kid Revealed: It's Renesmee!
Bella and Edward make a baby...and she's cute. Summit Entertainment just released a photo of the vampire child.
Sneak Peek of Fabulous Breaking Dawn Artwork
New title art for Breaking Dawn Part 1 just released. The image fits in with the previous three movies images.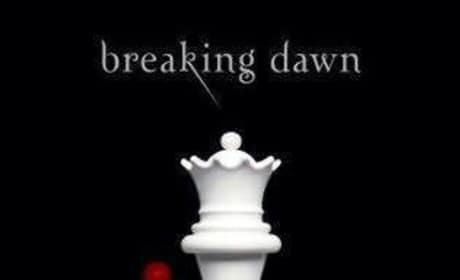 First Look at Anticipated Breaking Dawn Sex Scene!
Lots of talk about the sex scene coming up in the new Breaking Dawn movie. Here's is a first look at that highly anticipated part.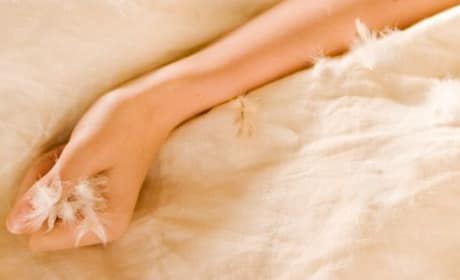 First Official Image from Breaking Dawn Released!
Director Bill Condon gives Twilight fans a Thanksgiving treat.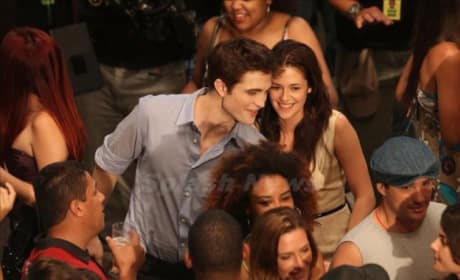 Robert Pattinson and Kristen Stewart Live it Up in Rio Shooting Breaking Dawn
Kristen Stewart and Robert Pattinson spotted on the set of The Twilight Saga: Breaking Dawn Part 1.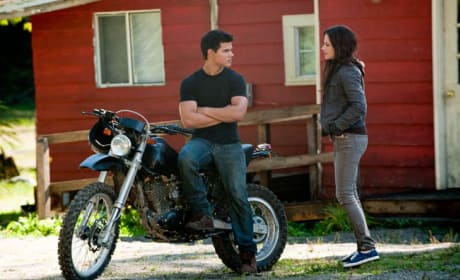 See Kristen Stewart, Robert Pattinson and Taylor Lautner in Our Full Eclipse Photo Gallery!
The Twilight Saga: Eclipse opens June 30.
Page 2