Comedy Movie Pictures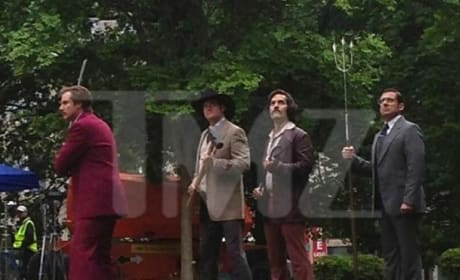 Anchorman 2 Brawl Scene Previewed in New Set Photo
A new set photo has dropped for Anchorman 2. The photo foretells another epic brawl!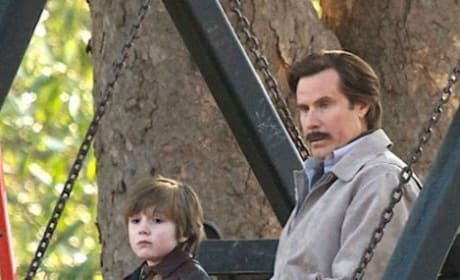 Anchorman The Legend Continues Set Photo: Ron Burgundy a Father?
A new set photo has emerged from Anchorman: The Legend Continues featuring star Will Ferrell. The Anchorman sequel set pic features Will Ferrell as Ron Burgundy, with what appears to be his son.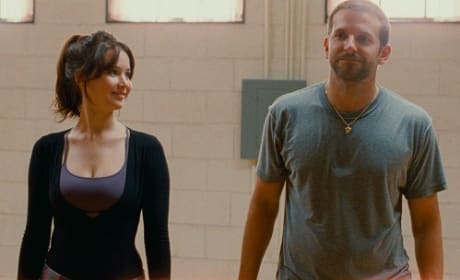 Silver Linings Playbook Review: Sunny in Philadelphia
Silver Linings Playbook is an astounding lesson in great actors doing life affirming work. Our Silver Linings Playbook review cheers Bradley Cooper, Jennifer Lawrence and Robert De Niro for their Oscar worthy performances.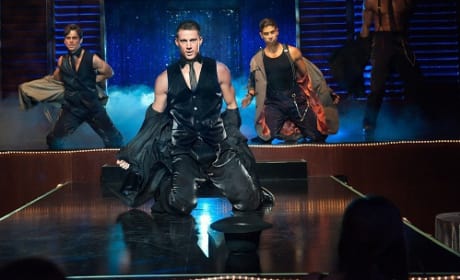 Magic Mike Stills: Matthew McConaughey & Channing Tatum Tantalize
Two new stills have arrived for Magic Mike. The film is the true story of Channing Tatum's rise to fame from his humble beginnings as a male stripper.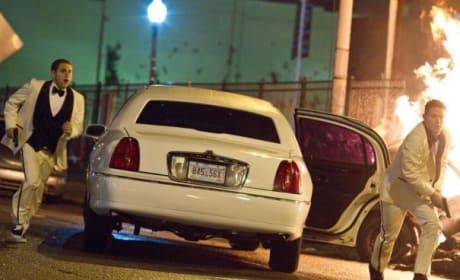 21 Jump Street Photos: Jonah Hill and Channing Tatum in Action
We've got five new stills from the upcoming action-comedy 21 Jump Street. The film stars Jonah Hill and Channing Tatum as rookie cops who are sent undercover in a local high school.
The Dictator: Sacha Baron Cohen's Latest Portraits, Oscar Trouble
Sacha Baron Cohen has released two new portraits of him portraying his character from The Dictator. The star is also in hot water with the Academy Awards because of his comments on attending this year's Oscars dressed as The Dictator.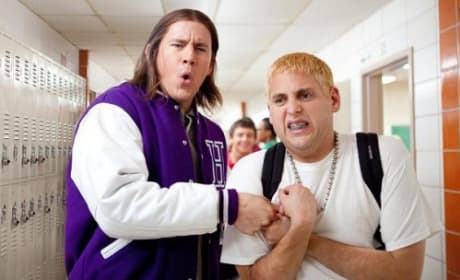 21 Jump Street Photos: Jonah Hill & Channing Tatum in High School
Channing Tatum and Jonah Hill star in a series of new stills from 21 Jump Street. Hill and Tatum star as policemen who are sent undercover at a high school.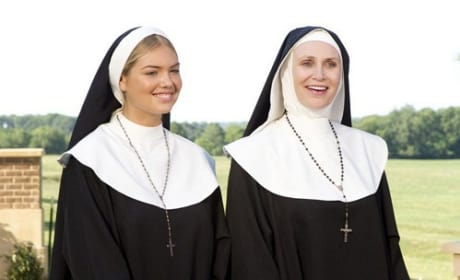 The Three Stooges Pictures: Jane Lynch Gets Holy
Jane Lynch and Kate Upton star in a new still from The Three Stooges. Also released was a photo of Sean Hayes, Will Sasso and Chris Diamantopoulos, as The Three Stooges, avoiding trouble.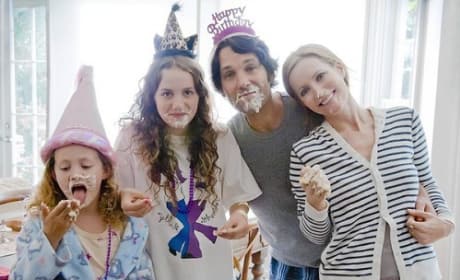 This Is Forty: New Still, Plot Details on Knocked Up Spin-Off
We've got more information on the Knocked Up spin-off, This Is Forty. Paul Rudd and Leslie Mann reprise their roles from the first film and Megan Fox, Melissa McCarthy and Albert Brooks join the cast.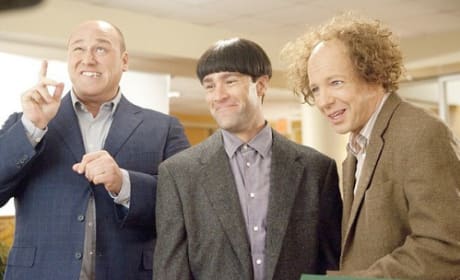 The Three Stooges: New Pic of Fab Three
The Three Stooges are back and 20th Century Fox has released a new still of the funny trio. The Farrelly brothers tackle the fab three in a series of shorts for their latest flick.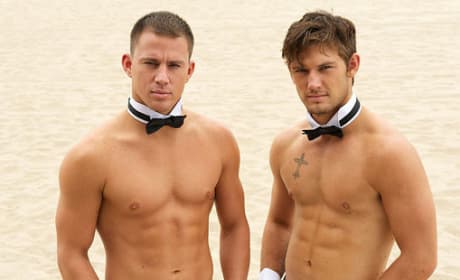 Magic Mike Stills: Channing Tatum's Origins
Two new stills have arrived from the film based on Channing Tatum's years as a stripper. Magic Mike is directed by Steven Soderbergh and features an all-star cast including Matthew McConaughey.
Warm Bodies: Three New Pics from Zombie Romance
Summit Entertainment has released three new stills from the zombie romance, Warm Bodies. Written and directed by Jonathan Levine, Warm Bodies has a new take on the zombie genre.
Movie Pictures