Drama Movie Pictures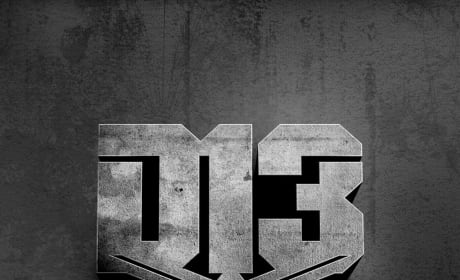 Mockingjay Part 1: District 13 Logo Revealed!
The logo for District 13 has been revealed! Mockingjay Part 1's release date must be getting closer.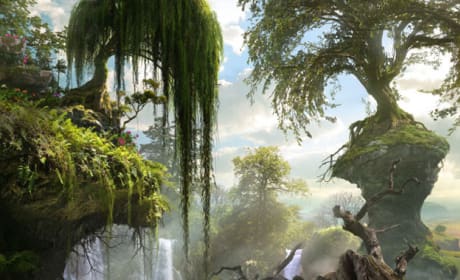 Oz: The Great and Powerful Teaser Art Premieres
Check out the first part of a three-part artwork for Oz: The Great and Powerful. The piece features the Wicked Witch.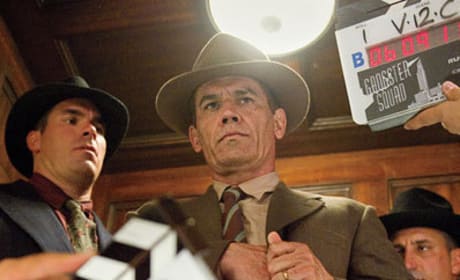 Gangster Squad Set Photos: Take a Look Behind the Scenes
We've got some cool set photos from the upcoming crime drama Gangster Squad. The film stars Josh Brolin, Emma Stone, Ryan Gosling, and Sean Penn.
Lincoln Photo Reveals Daniel Day Lewis as a Pitch-Perfect Presidential Proxy
Check out the first official photo for Steven Spielberg's upcoming biopic Lincoln. Daniel Day-Lewis shows off his uncanny resemblance to our 16th President.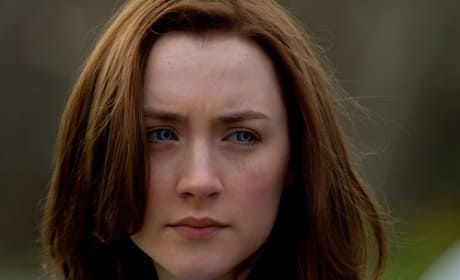 The Host Photo: Saoirse Ronan's Eyes Have It
A new image has arrived from Stephenie Meyer's The Host. The star of the film, Saoirse Ronan, is letting her eyes do the talking.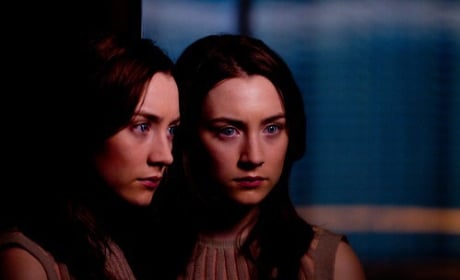 The Host: First Four Photos
The Host, from the book by Stephenie Meyer, has released four images from the upcoming sci-fi thriller.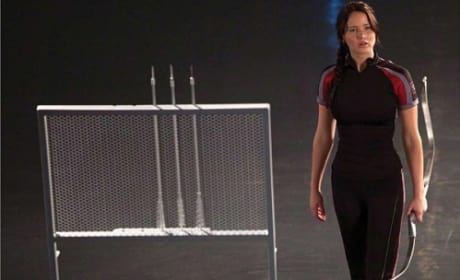 Hunger Games: Seven Super Images
Seven new images from The Hunger Games have been released by Lionsgate, most featuring Jennifer Lawrence as Katniss. The highly anticipated film version of Suzanne Collins' book series arrives in theaters March 23.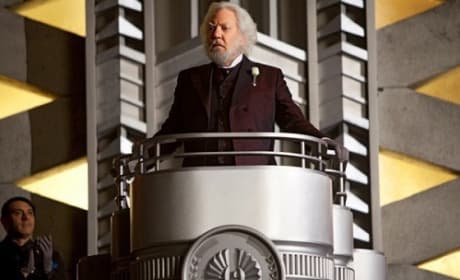 The Hunger Games Photo: Donald Sutherland's President Snow
Donald Sutherland in The Hunger Games. The actor plays President Snow, the politico who heads up the annual Hunger Games.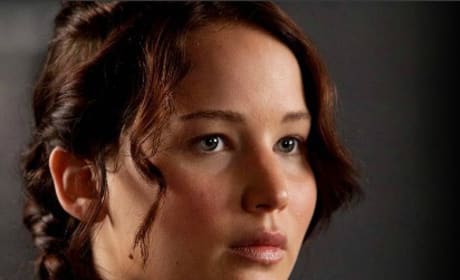 Hunger Games: An Army of Character Stills
The Hunger Games has released 12 new stills from the most anticipated movie of 2012. The stills feature Katniss, Peeta, Gale and nine other characters from Suzanne Collins' hit book.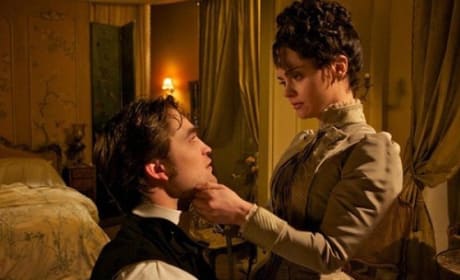 Bel Ami Photos: Robert Pattinson Sizzles, Christina Ricci Rivets
Robert Pattinson and Christina Ricci star in a series of new photos from the film Bel Ami. The story follows Pattinson's social climber as he makes his way through a bevy of Paris women including Kristin Scott Thomas and Uma Thurman.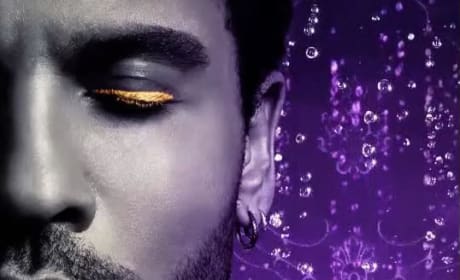 The Hunger Games Motion Posters Dazzle
Three new "ads" from The Hunger Games have arrived and they are trippy to say the least. Stanley Tucci, Wes Bentley and Lenny Kravitz all get the Capitol spotlight.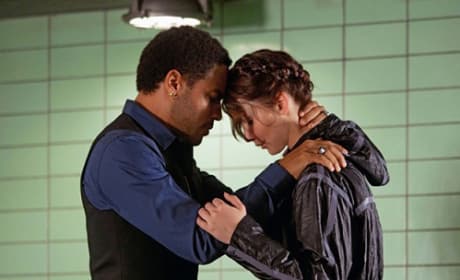 The Hunger Games: Katniss and Cinna Picture!
A new photo has premiered of Lenny Kravitz as Cinna and Jennifer Lawrence as Katniss from The Hunger Games. Kravitz is talking about why he returned to acting for Hunger Games.
Movie Pictures