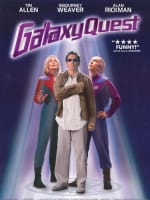 Watch Galaxy Quest Online
Check out Galaxy Quest online and discover why it's such a cult classic.
Rental
Rent Galaxy Quest online via our affiliates. Most rentals are available for 24-48 hours after purchase.
Purchase
Purchase Galaxy Quest online via our affiliates and own a digital copy for life.
Streaming
Stream Galaxy Quest online using our partners below. Some options are subscription-based and others are free streaming supported by ads.
Tim Allen stars as a William Shatner type sci-fi TV star in the classic Galaxy Question. Watch Galaxy Quest online and witness one funny flick.