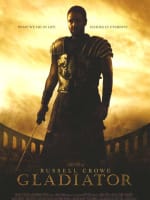 Watch Gladiator Online
Watch Gladiator Online through our various affiliates. Our partners offer the ability to rent, purchase or sometimes even stream Gladiator.
Rental
Rent Gladiator online via our affiliates. Most rentals are available for 24-48 hours after purchase.
Purchase
Purchase Gladiator online via our affiliates and own a digital copy for life.
Streaming
Stream Gladiator online using our partners below. Some options are subscription-based and others are free streaming supported by ads.