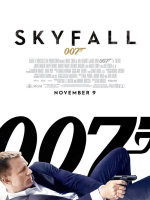 Watch Skyfall Online
Watch Skyfall online and see the 23rd movie in the James Bond franchise.
Purchase
Purchase Skyfall online via our affiliates and own a digital copy for life.
Streaming
Stream Skyfall online using our partners below. Some options are subscription-based and others are free streaming supported by ads.
Daniel Craig is James Bond in Skyfall, the 23rd James Bond movie. Watch Skyfall online and see Craig at work.