The Words Movie Posters News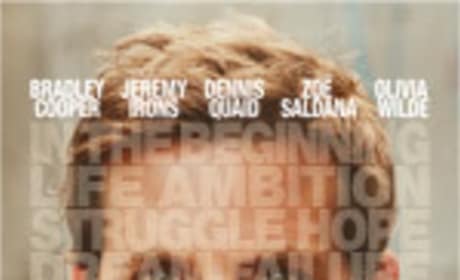 The Words Motion Poster: Ambition, Hope, Failure
Check out a new motion poster for The Words. The thriller stars Bradley Cooper and Zoe Saldana.
The Words Poster: Bradley Cooper in Text
The first poster for Bradley Cooper's next film, The Words, has arrived. The Words is about an author who finds a lost manuscript in an antique and sells it as his own.
Movie Posters