March is shaping up pretty well at the movies in 2013. Summer movies may still be two months away, but it sure feels hot at the Cineplex. From Jack the Giant Slayer to Oz: The Great and Powerful, there is a blockbuster feel in this third month of the year.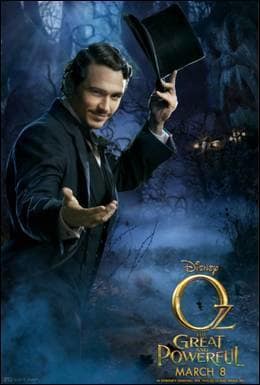 With the addition of The Hangover creators' latest, 21 and Over, Tommy Lee Jones as General MacArthur in Emperor and Jim Carey and Steve Carrell as dueling Las Vegas magicians in The Incredible Burt Wonderstone... March is going to be a movie month to remember.
Which March movie are you most looking forward to?