It's hard to believe but Mean Girls came out ten years ago to the day -- April 30, 2004.
Lindsay Lohan, Rachel McAdams, Amanda Seyfried and Lacey Chabert starred as the titular ladies who largely made other high school students' lives hell.
In honor of the tenth anniversary of all things Mean, we present 11 of our favorite Mean Girls quotes!
Click through and enjoy the best 11 Mean Girls quotes.
1. Fetch!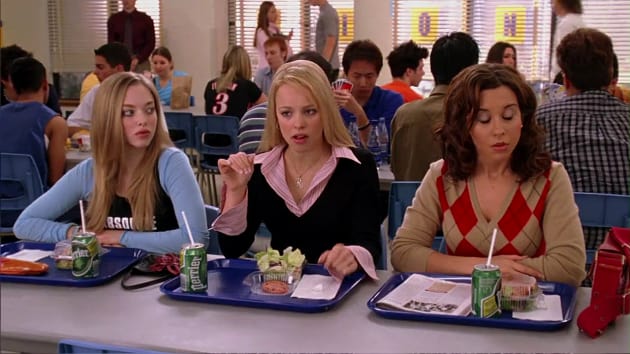 Gretchen: That is so fetch!
Regina: Gretchen, stop trying to make fetch happen! It's not going to happen!
2. Cady Calls It Like It is
[narrating] Calling somebody else fat won't make you any skinnier. Calling someone stupid doesn't make you any smarter. And ruining Regina George's life definitely didn't make me any happier. All you can do in life is try to solve the problem in front of you.

Cady
3. Cady's New!
Regina: Why don't I know you?
Cady: I'm new. I just moved here from Africa.
Regina: What?
Cady: I used to be home-schooled.
Regina: Wait... what?
Cady: My mom taught me at home...
Regina: No, I know what home-school is, I'm not retarded! So you've actually never been to a real school before? Shut up! Shut up!
Cady: I didn't say anything.
4. Breaking News! Karen Isn't Stupid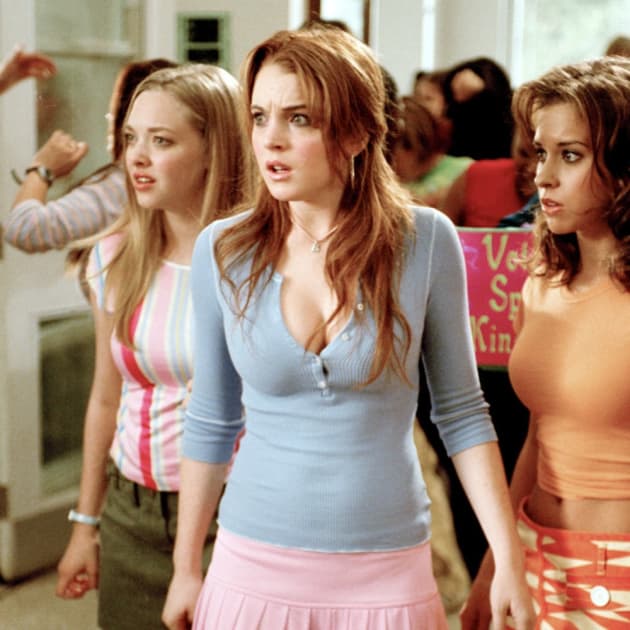 Cady: You're not stupid, Karen.
Karen: No, I am actually. I'm failing almost everything!
Cady: Well... there must be something you're good at.
Karen: I can stick my whole fist in my mouth! Wanna see?
Cady: No no no... Anything else?
Karen: Well... I'm kinda psychic. I have a fifth sense.
Cady: What do you mean?
Karen: It's like I have ESPN or something. My breasts can always tell when it's going to rain.
5. Cady Makes a Friend
I know she's kind of socially retarded and weird, but she's my friend... so, just promise me you wont make fun of her!

Regina
6. Gretchen Has Problems
I'm sorry that people are so jealous of me... but I can't help it that I'm so popular.

Gretchen
Wait! There's more Best Mean Girls Quotes! Just click "Next" below:
Next
Movie:

Tag:

Genre:

Related Photos:

Related Posts:

Created by:

Published:

Modified: