Nightcrawler gave Jake Gyllenhaal the movie role of his career, and of course, some of the best movie quotes he's ever had.
Gyllenhaal stars as the title character, a man who criss-crosses the streets of Los Angeles every night trying to find the best at us being the worst, all for the morning local news.
There are many Gyllenhaal moments that we'll be quoting for years to come, and here are our 11 favorite Nightcrawler quotes!
1. Lou Likes People, Not!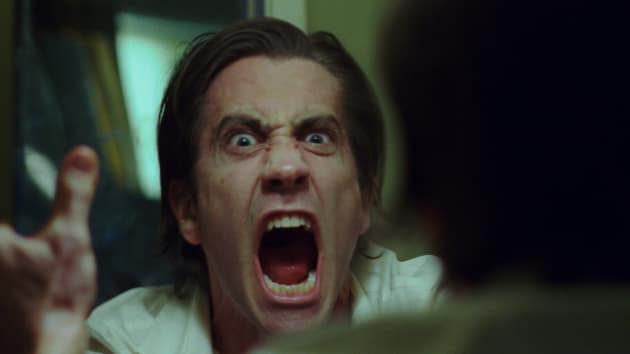 What if my problem wasn't that I don't understand people but that I don't like them? What if I was the kind of person who was obliged to hurt you for this? I mean physically. I think you'd have to believe afterward, if you could, that agreeing to participate and then backing out at the critical moment was a mistake. Because that's what I'm telling you, as clearly as I can.

Lou Bloom
2. Lou Looks for a Job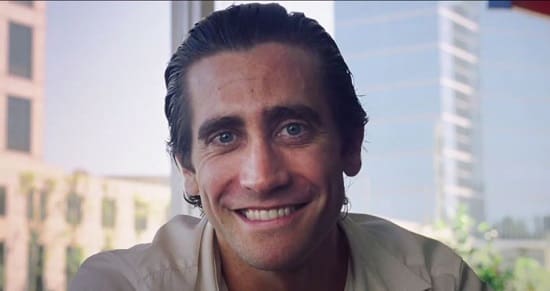 I'm looking for a job. In fact, I've made up my mind to find a career that I can learn and grow into. Who am I? I'm a hard worker. I set high goals and I've been told that I'm persistent. And I'm thinking, television news might just be something that I love as well as something I happen to be good at. Now I know that today's work culture no longer caters to the job loyalty that could be promised to earlier generations. But I believe that good things come to those who work their asses off and that good people who reach the top of the mountain, didn't just fall there.

Lou Bloom
3. Is Bill Paxton Hiring?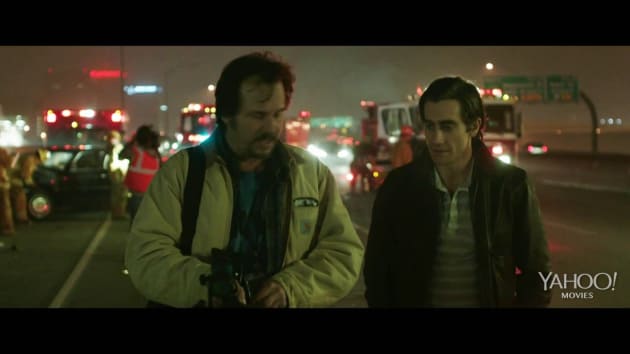 Lou Bloom: Will this be on television?
Joe Loder: Morning news, if it bleeds it leads
Lou Bloom: Are you currently hiring?
4. Lou Hires His First Employee
Lou Bloom: I'm starting a TV news business. I film breaking stories. Maybe you saw my item this morning, a fatal car jacking.
Rick: No, I mean, I don't have a TV.
Lou Bloom: Do you have a cell phone?
Rick: Yeah
Lou Bloom: Does it have GPS?
Rick: Yeah
Lou Bloom: Congratulations, you're hired.
Rick: Okay
5. Lou Is Loose With the Law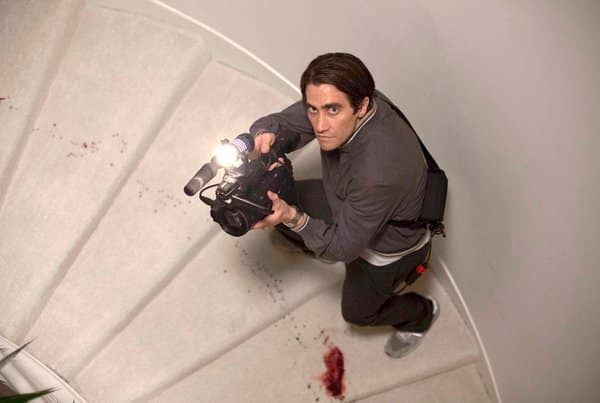 Rick: You've gotta call the cops.
Lou Bloom: And we will, at the right time. We're going to find the person that drove that car.
6. News As Screaming Woman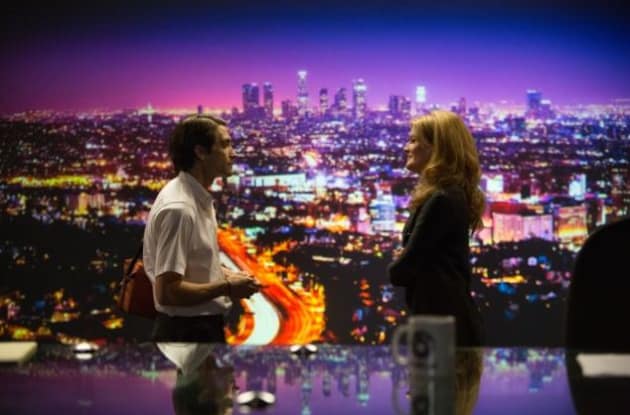 Nina: We find our viewers are more interested in urban crime creeping into the suburbs. What that means is a victim, or victims, preferably well off and white, injured at the hands of the poor or minority.
Lou Bloom: Just crime?
Nina: No, accidents play, cars, busses, trains, planes, fires
Lou Bloom: But bloody
Nina: Well, graphic, the best and clearest way that I can phrase it to you, Lou, to capture the spirit of what we air is think of our newscast as a screaming woman, running down the street with her throat cut.
Lou Bloom: I understand.
Wait! There's more Best Nightcrawler Quotes! Just click "Next" below:
Next
Movie:

Tag:

Genre:

Related Photos:

Related Post:

Created by:

Published: