7. Jenny Achieves Her Dream (Sort Of)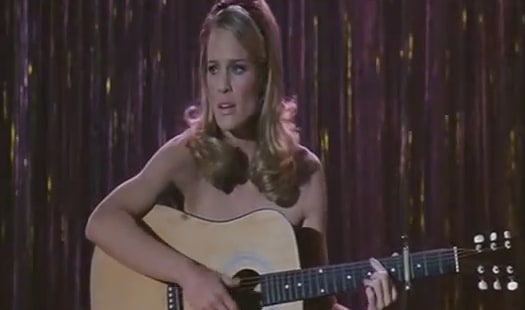 Her dream had come true. She was a folk singer.
8. Lieutenant Dan Tries His Sea Legs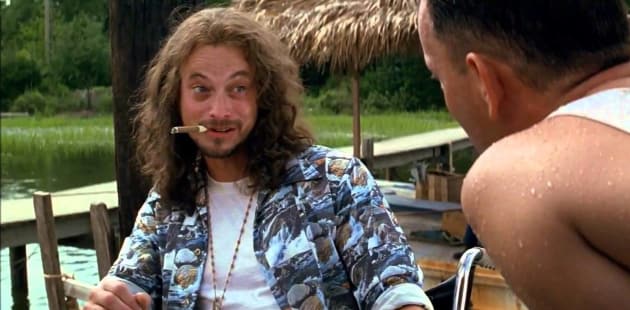 Forrest Gump: Lieutenant Dan, what are you doing here?
Lieutenant Daniel Taylor: I'm here to try out my sea legs.
Forrest Gump: But you ain't got no legs, Lieutenant Dan.
9. The Quote to Melt Hearts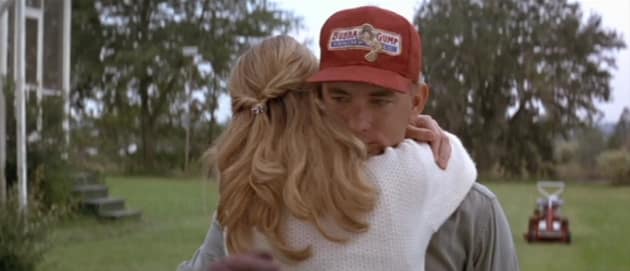 Forrest Gump: Will you marry me?
[Jenny turns and looks at him]
Forrest Gump: I'd make a good husband, Jenny.
Jenny Curran: You would, Forrest.
Forrest Gump: But you won't marry me.
Jenny Curran: You don't wanna marry me.
Forrest Gump: Why don't you love me, Jenny? I'm not a smart man, but I know what love is.
10. Bubba's Shrimp List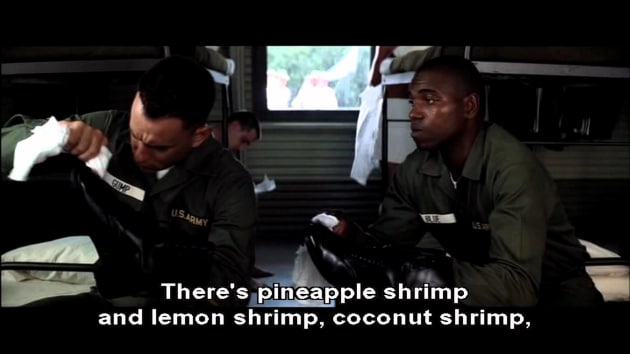 Anyway, like I was sayin', shrimp is the fruit of the sea. You can barbecue it, boil it, broil it, bake it, saute it. Dey's uh, shrimp-kabobs, shrimp creole, shrimp gumbo. Pan fried, deep fried, stir-fried. There's pineapple shrimp, lemon shrimp, coconut shrimp, pepper shrimp, shrimp soup, shrimp stew, shrimp salad, shrimp and potatoes, shrimp burger, shrimp sandwich. That- that's about it.

Bubba
11. Dan Comes Around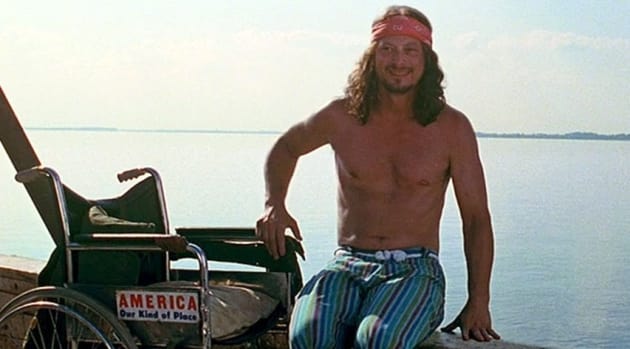 I never thanked you for saving my life.

Lieutenant Dan Taylor
Wait! There's more! Just click "Next" below:
Next
Movie:

Tag:

Genre:

Related Photos:

Related Posts:

Created by:

Published:

Modified: