7. Jenko & Schmidt: Power Couple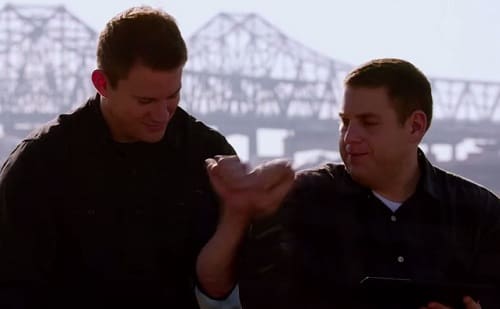 Jenko: We're like a power couple.
Schmidt: We're like Rihanna and Chris Brown. You're a good dancer but sometimes you're meaner than I'd like you to be.
8. Coed Bathrooms!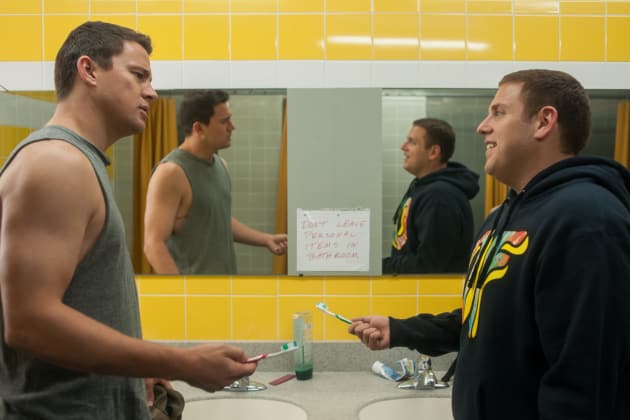 Jenko: What? Co-ed bathrooms!
Schmidt: Fuck! I'm not gonna take a shit the entire time we're here.
9. They're Heading to College!
Capt. Dickson: I got a big ass raise to babysit you two again.
Jenko: We're going back to high school?
Capt. Dickson: No, you look like you about 50. You going to MC State. You two sons of bitches are going to college!
10. Rob Riggle's Back Too!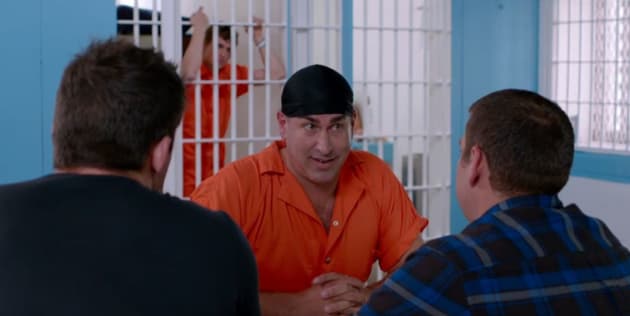 Schmidt: Listen, Mr. Walters, I should apologize…
Mr. Walters: For shooting my penis off? Don't sweat it. They gave me a vagina. Hey, guess what. I'm Eric's bitch!
Eric: No, you're not!
Mr. Walters: Yes, I am! You own this ass.
11. Channing Gets It, Jonah Does Not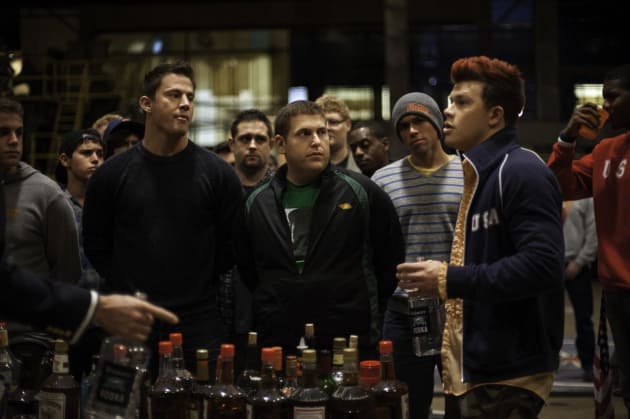 It's just drinking games and bonding, why is that so painful for you?

Jenko
Wait! There's more! Just click "Next" below:
Next
Movie:

Tag:

Genre:

Related Photos:

Related Posts:

Created by:

Published:

Modified: