Dawn of the Planet of the Apes is the rare summer blockbuster that is equally as powerful as it is explosive. That largely has to do with the script for the riveting film and some incredible quotes that have audiences repeating them long after the credits roll.
Gary Oldman, Jason Clarke and Keri Russell may have been the human stars delivering some powerful lines about life after the Simian Flu caused havoc on the world, but it is Andy Serkis as Caesar and his band of apes that scored the most quotes from the film that we adore.
Click through and check out our favorite Dawn of the Planet of the Apes quotes!
1. Jason Clarke's a Good Man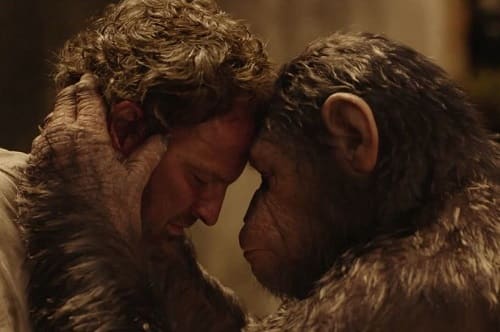 Malcolm: Who was that in the video?
Caesar: A good man... like you.
2. Apes Do Not Want War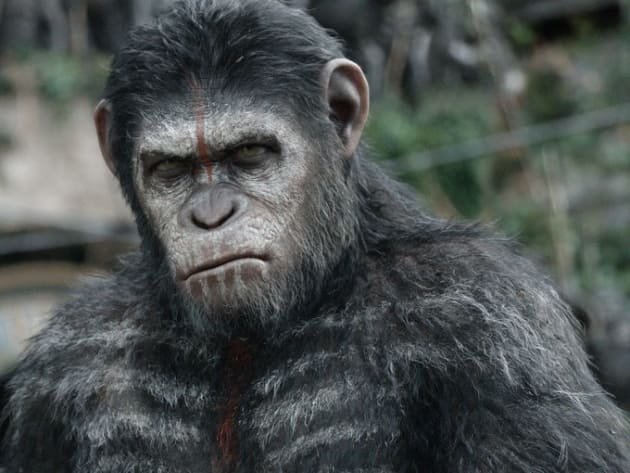 Apes do not want war!

Caesar
3. Gary Oldman Marvels at Apes' Numbers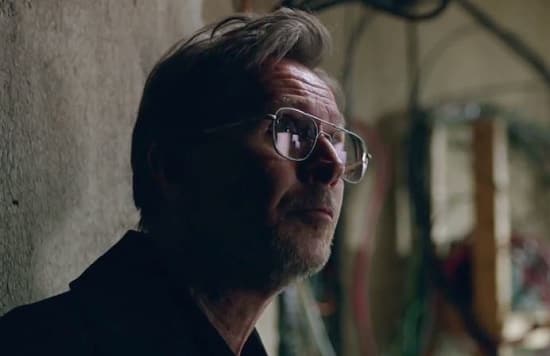 [to Malcolm as they see the apes] That's a hell of lot more than eighty!

Dreyfus
4. Apes Don't Rule (Yet)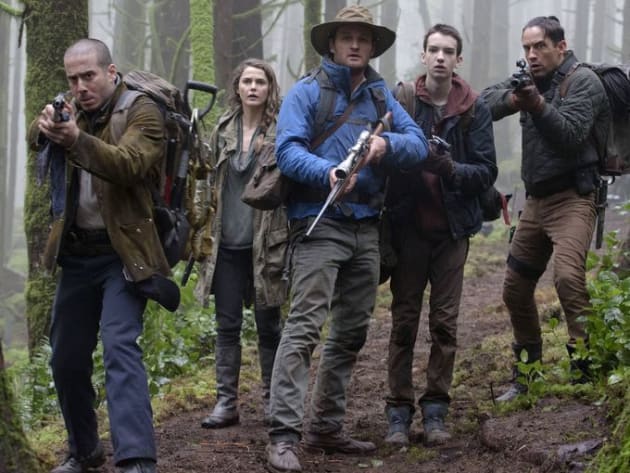 [Aiming his shotgun at Blue Eyes] I don't take orders from monkeys!

Carver
5. Simian Flu is Misnomer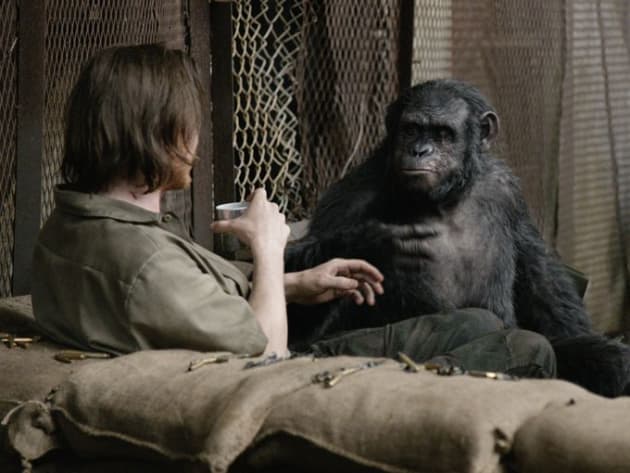 Ellie: It was a virus created by scientists in a lab. You can't honestly blame the apes?
Carver: Who the hell else am I going to blame? It was a simian flu. They already killed off half the planet.
6. Jason Clarke Needs to Speak to Caesar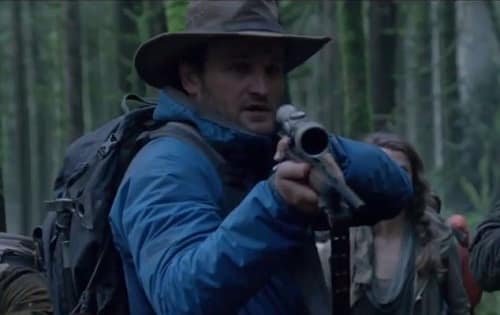 I need to speak to Caesar!

Malcolm
Wait! There's more Dawn of the Planet of the Apes Quotes! Just click "Next" below:
Next
Movie:

Tag:

Genre:

Related Photos:

Related Posts:

Created by:

Published:

Modified: