Anna Kendrick
Anna Kendrick News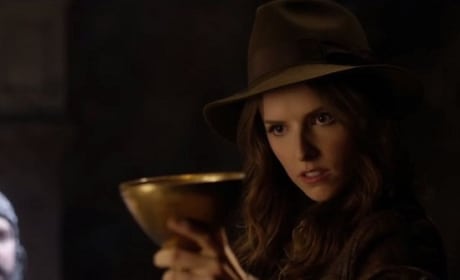 Watch Anna Kendrick as Indiana Jones!
What would a world look like with Anna Kendrick as Indiana Jones? Watch now and find out.
Into the Woods: Emily Blunt & Anna Kendrick on a "Bucket List" Check!
Emily Blunt and Anna Kendrick talk appearing in Into the Woods and how the film got something off their bucket list. Kendrick is Cinderella and Blunt is The Baker's Wife in the Stephen Sondheim musical.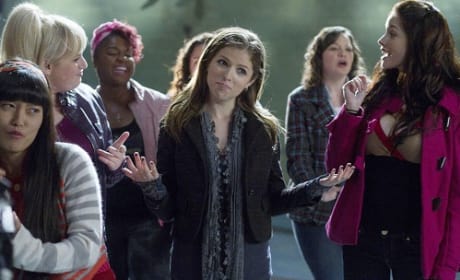 Anna Kendrick Done Singing After Pitch Perfect 2: Musicals Are "Hard!"
Anna Kendrick will be done with musicals after she wraps Pitch Perfect 2. After all, as she says, musicals are "hard."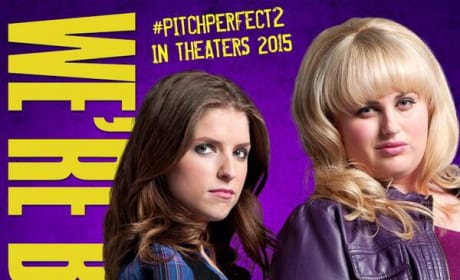 Pitch Perfect 2 Signs Anna Kendrick & Rebel Wilson: We're Back!
Anna Kendrick and Rebel Wilson are officially back for Pitch Perfect 2. Universal announced that Pitch Perfect 2 has signed the first movie's breakout stars.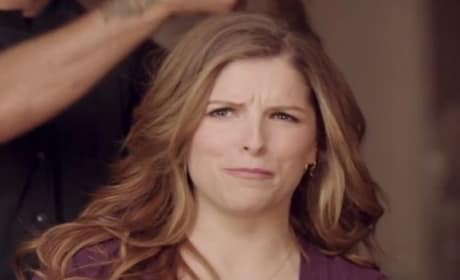 Anna Kendrick Super Bowl Commercial Asks "Am I Hot?"
Anna Kendrick wonders if she's hot in a new "Super Bowl" commercial. Kendrick hawks Newcastle beer in a spot that, she works out by the end, will not air during the big game.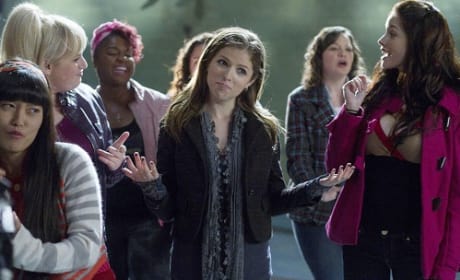 Pitch Perfect: Anna Kendrick and Brittany Snow Sing its Praises
Pitch Perfect stars Brittany Snow and Anna Kendrick share set secrets from their musical comedy and also dish some of their most embarrassing musical theater moments. The two stars also give us their go-to karaoke songs.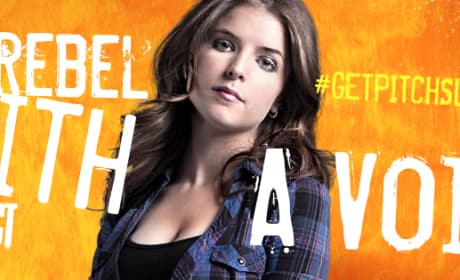 Pitch Perfect Goes Right Round with New Character Banners and Clips
We've got some new banners and clips from Pitch Perfect. Anna Kendrick and Rebel Wilson star in this comedy musical.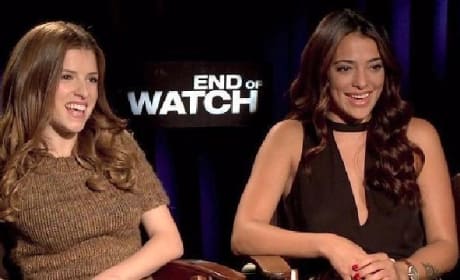 Exclusive
End of Watch: Anna Kendrick & Natalie Martinez Dish The "Human Side" of Police Work
Anna Kendrick and Natalie Martinez talk exclusively about playing the loved ones who keep the home fires burning in End of Watch. The duo also dish their upcoming projects, including Kendrick's Pitch Perfect.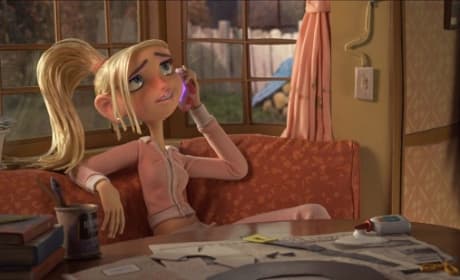 ParaNorman: Anna Kendrick Gets Animated
Anna Kendrick has a busy year coming up and is talking about her first of a long line of films, ParaNorman. She compares ParaNorman to a 1980's classic... The Goonies!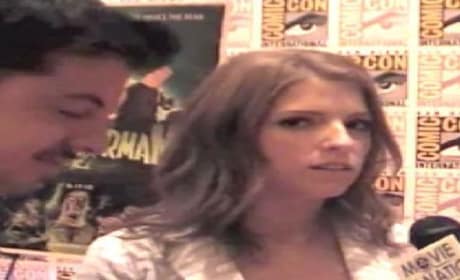 Comic-Con
ParaNorman Interview: Anna Kendrick & Cast Explore Stop Motion
The cast and filmmakers behind the supernatural stop motion film, ParaNorman, talk up their creation. Anna Kendrick and Christopher Mintz-Plasse dish ParaNorman details.
Anna Kendrick and Elizabeth Banks Dish What to Expect
What to Expect When You're Expecting stars Elizabeth Banks and Anna Kendrick share on set war stories. The duo are part of a superstar cast that includes Jennifer Lopez and Cameron Diaz.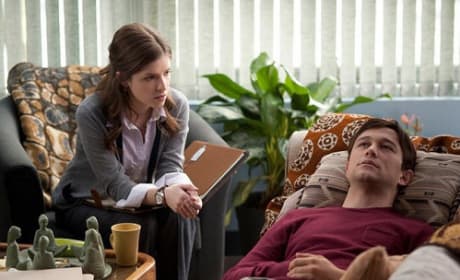 Anna Kendrick Dishes on 50/50 and the End of Twilight
Anna Kendrick is dishing 50/50, Breaking Dawn and feeling like a veteran at the Toronto Film Festival. Kendrick is integral in the storyline of 50/50 and felt honored to make the film.
Anna Kendrick