Chris Pratt
Chris Pratt News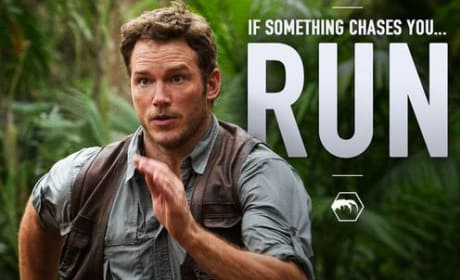 Jurassic World: Chris Pratt Is on the Run!
Chris Pratt is running in the latest Jurassic World pic. But, what exactly is Pratt running from?
Will Chris Pratt Be The Next Indiana Jones?
Will Chris Pratt be the next Indiana Jones? If you believe the rumors, Pratt is set to replace Harrison Ford as Dr. Jones.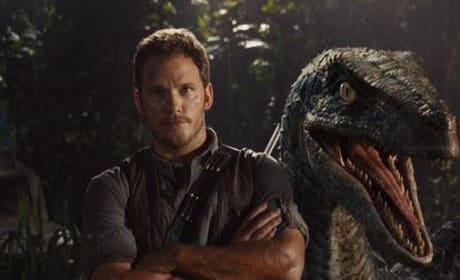 Jurassic World Photo: Meet Chris Pratt's Vicious Friend
Chris Pratt has a cute little friend in a new image from Jurassic World. Yup, that's a Raptor!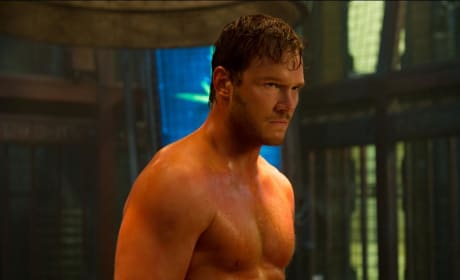 Guardians of the Galaxy: Is Chris Pratt "Giving Men Body Image Issues?"
Guardians of the Galaxy star Chris Pratt talks the joy of being a superhero in Marvel's latest. Pratt talks getting in shape to play Peter Quill, aka Star Lord.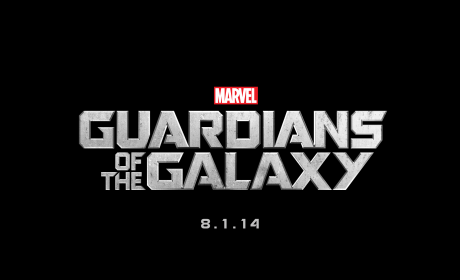 Guardians of the Galaxy: Facebook Q&A Highlights!
Guardians of the Galaxy cast and director James Gunn answered fan questions on Facebook. Here's the highlights of the Facebook Guardians of the Galaxy Q&A.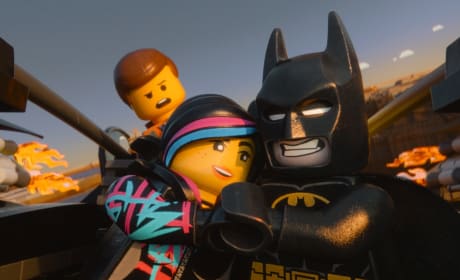 The LEGO Movie: Cast Chats Building a Blockbuster
The cast of The LEGO Movie -- Will Arnett, Chris Pratt, Morgan Freeman and Elizabeth Banks -- talk about joining the world of the famed toys. They all share funny stories about finding their inner LEGO figurine for The Lego Movie.
Exclusive
Delivery Man: Chris Pratt Dreams of Giving "Braveheart Type Speech!"
Delivery Man Chris Pratt talks achieving the life dream of winning the big case in the Vince Vaughn film, as well as giving a Braveheart-type rallying speech in Guardians of the Galaxy. Pratt also dishes his favorite movie and TV lawyers!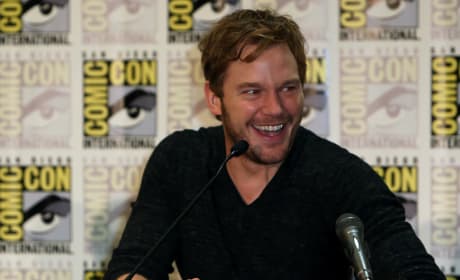 Is Chris Pratt Heading to Jurassic World?
Is Chris Pratt heading to Jurassic World? Well, where there's smoke there's fire and news is hot around Pratt to join Bryce Dallas Howard in Jurassic World!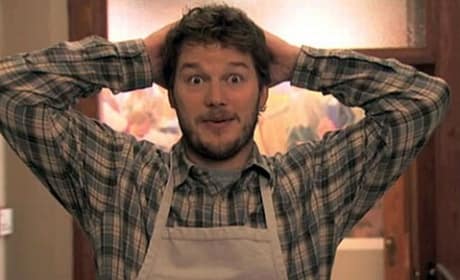 Guardians of the Galaxy: Chris Pratt Says "We're Getting Good Stuff"
Chris Pratt is talking Guardians of the Galaxy and from the sounds of it, things so far are so good. Pratt and the Guardians gang are filming in London, while the actor who is Star Lord commutes back and forth to L.A. to shoot Parks and Recreation.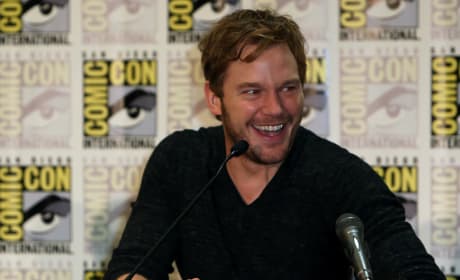 Comic-Con
Guardians of the Galaxy Cast on Newest Marvel Movie Heroes
The cast of Guardians of the Galaxy met the press at Comic-Con to tease their new to the world of cinema superheroes. Chris Pratt talked getting into shape, Zoe Saldana dished her second franchise and Djimon Hounsou got personal.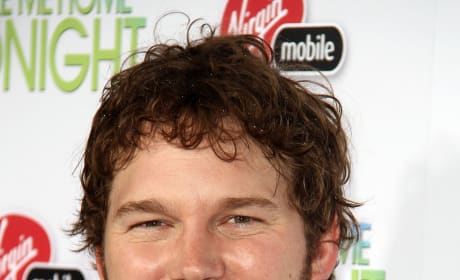 Chris Pratt to Play Star-Lord in Guardians of the Galaxy
Chris Pratt will play Star-Lord in Guardians of the Galaxy. Pratt is the first actor cast in the upcoming Marvel movie.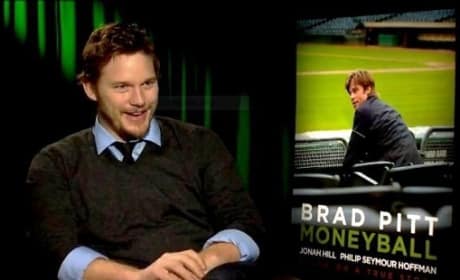 Exclusive
Exclusive: Moneyball Star Chris Pratt Video Interview
Chris Pratt sits with Movie Fanatic for an exclusive video interview in Toronto at the Toronto Film Festival. Pratt stars in Moneyball with Brad Pitt and dishes living his boyhood dream.
Chris Pratt