Don Cheadle
Don Cheadle News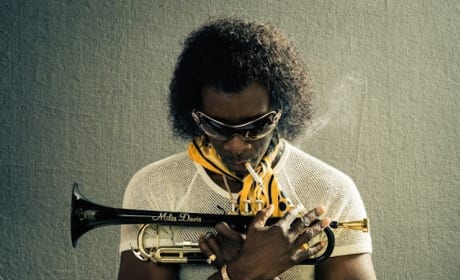 Miles Ahead: First Look at Don Cheadle as Miles Davis
We've got the first look at Don Cheadle as Miles Davis! Cheadle is Miles Davis in Miles Ahead.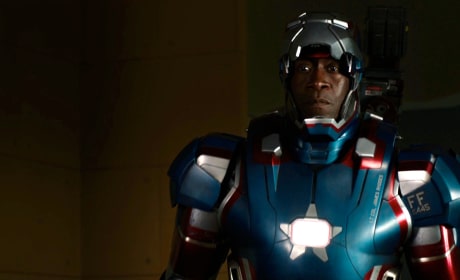 Avengers Age of Ultron: Don Cheadle's Rhodes Will Appear!
Avengers: Age of Ultron now has Don Cheadle's Colonel James Rhodes to contend with plot-wise. Joss Whedon has announced that the popular Iron Man character will be in his The Avengers sequel.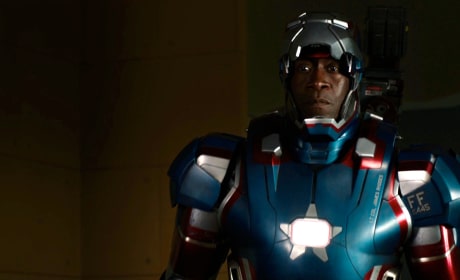 Exclusive
Iron Man 3: Don Cheadle Weighs in on Iron Patriot vs. War Machine
Don Cheadle gives us an exclusive look at who he prefers: Iron Patriot or War Machine. Cheadle is back in Iron Man 3, opposite Robert Downey Jr., and saving the world once again.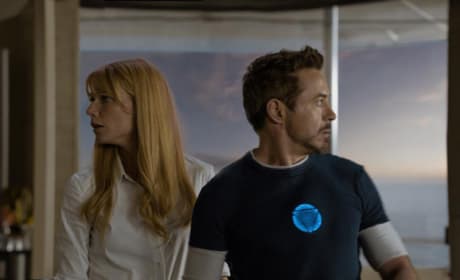 Iron Man 3 Cast Chats Boston Bombings & Movie Violence
The Iron Man 3 cast met the press yesterday and the topic of the Boston bombings came up. There's a scene in Iron Man 3 where the famed Chinese Theatre explodes and Robert Downey Jr., Gwyneth Paltrow and Don Cheadle stress their film is solely "entertainment."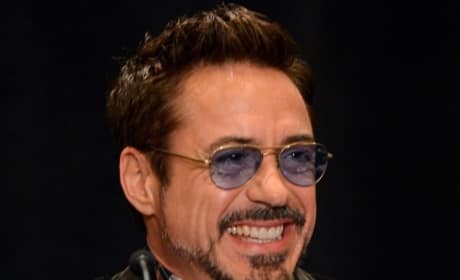 Comic-Con
Iron Man 3 Interview: Robert Downey Jr. & Marvel Deliver Details
Robert Downey Jr. and his Iron Man 3 creative team talked the trilogy at Comic-Con and delivered some new details. Don Cheadle, Marvel head Kevin Feige and director Shane Black filled in some Iron Man 3 blanks.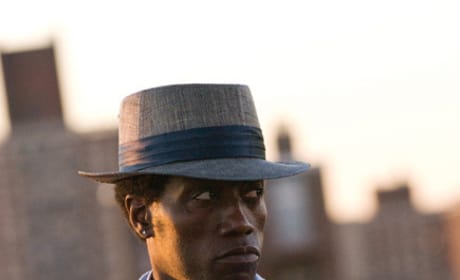 Wesley Snipes Looks Like a Pimp in these Brooklyn's Finest Photos!
Photos and stills from the upcoming Brooklyn's Finest, directed by Antoine Fuqua.
Don Cheadle Speaks on Iron Man 2 Role
Don Cheadle is coming aboard Iron Man 2. The actor speaks on the role for the first time.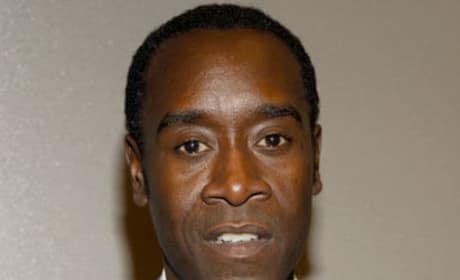 Don Cheadle Confirmed for Iron Man 2 and The Avengers
Don Cheadle will be starring in a number of future movies for Marvel Studios. The following press release has confirmed as much.
Major Iron Man 2 News: Don Cheadle in, Terrence Howard Out
Wow. Despite numerous references to Iron Man 2 by Terrence Howard, it's been announced that he'll be replaced in the sequel by another actor.
Don Cheadle is a Traitor
Don Cheadle is such a good actor, he had us convinced he was British for awhile after Ocean's Eleven came out. Seriously. Now, the Osca...
Don Cheadle