Harrison Ford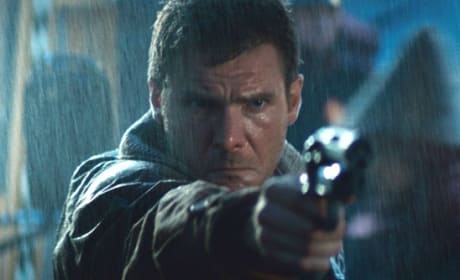 Blade Runner Sequel: Harrison Ford "Curious and Excited"
Will there be more Blade Runner? Ridley Scott wants to and now it appears Harrison Ford is "curious" too.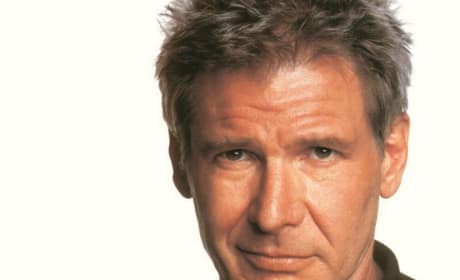 Top 10 Harrison Ford Movies: What Is Number One?
Harrison Ford has had a career unlike any in Hollywood history, from playing Indiana Jones and Han Solo to Jack Ryan. So, what on Earth could be the number one Harrison Ford movie?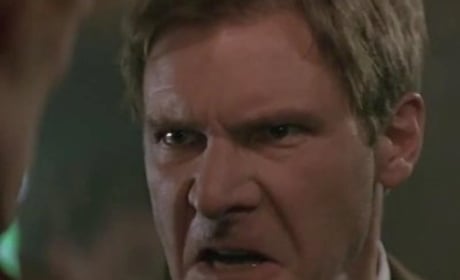 Harrison Ford's Best Angry Movie Moments!
Harrison Ford should win an Oscar solely for his ability to go from zero to 60 in the angry department. We've got a compiled list of Ford's greatest angry movie moments.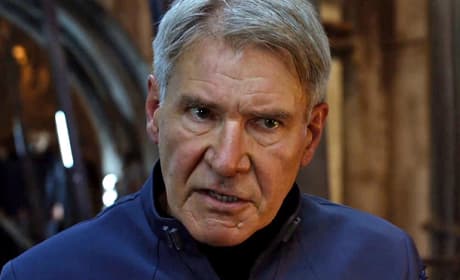 Ender's Game: Harrison Ford on "Significant Changes" in Sci-Fi Since Star Wars
Ender's Game star Harrison Ford dishes coming back to sci-fi for the first time since Star Wars. Ford also chimes in on a fifth Indiana Jones movie and what it means to him to be an "icon."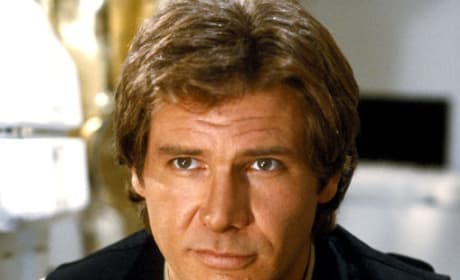 Harrison Ford Talks Star Wars & Indiana Jones: Which Does He Want to Do?
Harrison Ford took to a UK talk show to say he is not ready to committ to Star Wars Episode VII. But, in good news... Ford said he'd do Indiana Jones in a "New York Minute."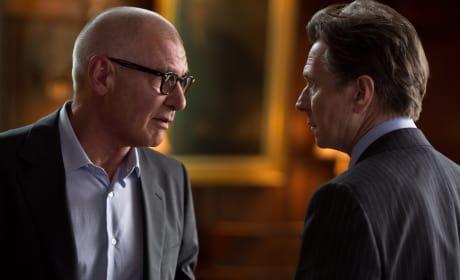 Paranoia: Harrison Ford is No "Slave to Electronic Devices"
Harrison Ford talks about his role in Paranoia and how the tech-centric plot is something that is new to him. Although familiar with the internet and hi-tech... Ford has no use for being a slave to the tech world.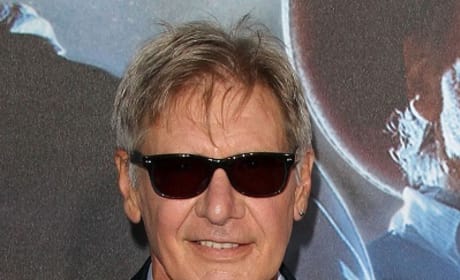 The Expendables 3: Harrison Ford is "In"
Harrison Ford has joined The Expendables 3 cast. Sylvester Stallone has tweeted that "Harrison Ford is In!"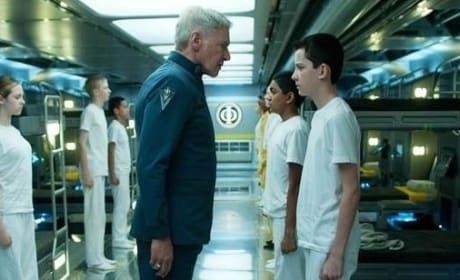 Comic-Con
Ender's Game: Harrison Ford Talks Returning to Sci-Fi
Harrison Ford made his first Comic-Con count. Ford talks up heading back into space for Ender's Game, decades after flying as Han Solo in Star Wars.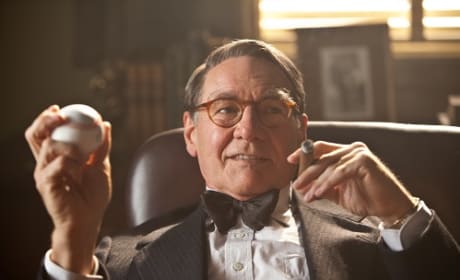 42: Harrison Ford Says Jackie Robinson "Had a Rich History"
Who would have thought that when I went to talk to Harrison Ford for 42, that I would see Ford cry? 42 stars Ford as the man who brought Jackie Robinson into the major leagues and broke the color barrier.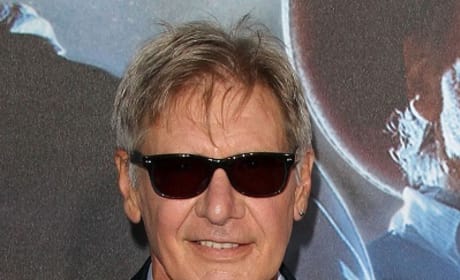 Anchorman 2 Adds Harrison Ford: He'll Play a Legendary Newscaster
Harrison Ford has joined the cast of Anchorman 2! He will play a legendary anchor a la Tom Brokaw.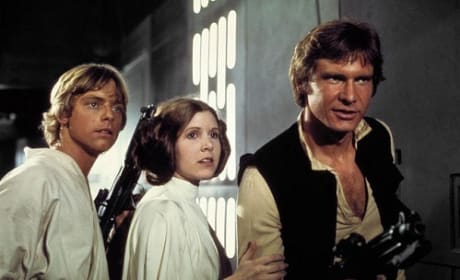 Star Wars Episode VII Plot Could Center on Children of Luke, Leia, and Han: Original Cast to Return
Rumor has it that Mark Hamill, Carrie Fisher, and Harrison Ford will return for Star Wars Episode VII. The story would focus on the children of the original protagonists.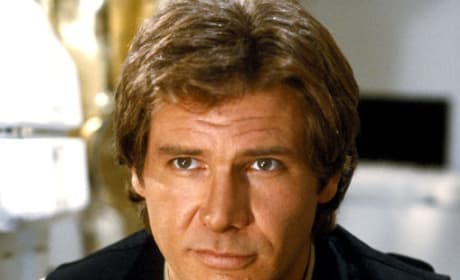 Star Wars Episode VII Casting News: Harrison Ford Will Likely Return
Harrison Ford is set to return as Han Solo for Star Wars Episode VII! Mark Hamill and Carrie Fisher have also discussed returning.
Page 2