Jeremy Renner
Jeremy Renner News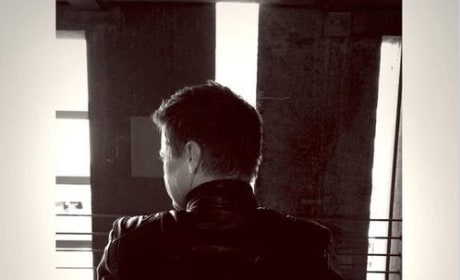 Captain America Civil War: Jeremy Renner Shows Off Logo!
Captain America: Civil War star Jeremy Renner is showing off the Marvel movie's logo! Renner will return as Hawkeye.
Captain America: Civil War Will Feature Hawkeye!
Hawkeye is joining the Civil War. Yup, Jeremy Renner and Hawkeye will be in Captain America: Civil War!
Exclusive
Kill the Messenger Exclusive: Jeremy Renner Seeks to "Fall on My Face and Fail"
Jeremy Renner talks exclusively about his powerful and Oscar worthy role in the true story Kill the Messenger. Renner also dishes the challenges of how he manages to do dramas like this, as well as the Bourne movies and playing Hawkeye in Avengers: Age of Ultron.
Avengers Age of Ultron Photo: Check Out Hawkeye's New Costume!
Hawkeye has a new look on the set of Avengers: Age of Ultron. Jeremy Renner is back as Hawkeye, but he appears a little more polished.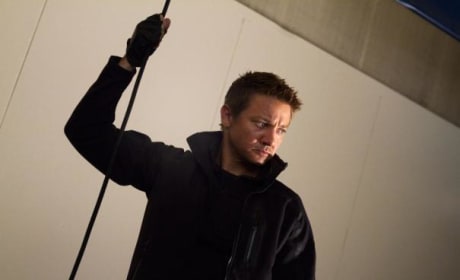 Avengers Age of Ultron: Hawkeye Role Will Expand
After being disappointed in the role he played in The Avengers, Jeremy Renner must have heard music to his ears when Joss Whedon said...
The Bourne Legacy: Jeremy Renner Talks Matt Damon Differences
Jeremy Renner talks about the challenges of getting into fighting shape on The Bourne Legacy. The actor also dishes how his character is different than that of Matt Damon's Jason Bourne.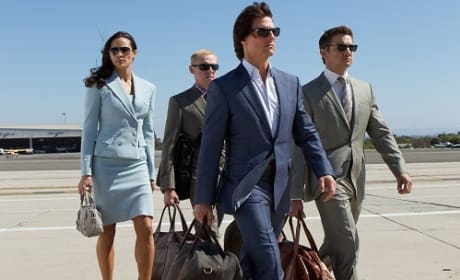 Mission Impossible Ghost Protocol: Jeremy Renner on Surviving
Jeremy Renner stars in Mission Impossible: Ghost Protocol and is telling us all about it. The Tom Cruise starring franchise hits a new high with the latest, literally, as it filmed a stunt atop the largest building in the world.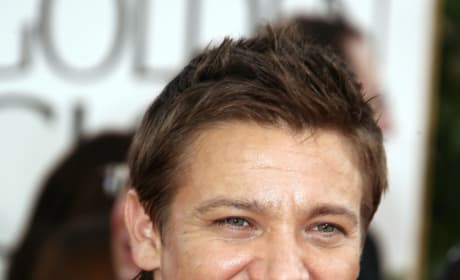 Jeremy Renner To Take Over Bourne Legacy
And the new Jason Bourne is... Jeremy Renner. The actor will star in the Bourne spin-off.
Jeremy Renner Takes on Mission:Impossible 4
The Hurt Locker star to share the screen with Tom Cruise in Mission:Impossible 4.
Jeremy Renner