Jeremy Renner Movie Pictures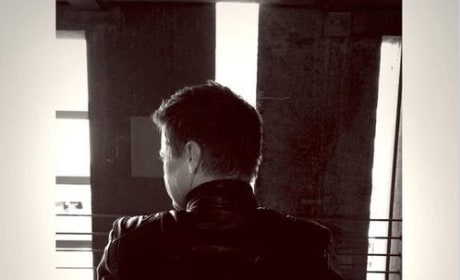 Captain America Civil War: Jeremy Renner Shows Off Logo!
Captain America: Civil War star Jeremy Renner is showing off the Marvel movie's logo! Renner will return as Hawkeye.
Avengers Age of Ultron Photo: Check Out Hawkeye's New Costume!
Hawkeye has a new look on the set of Avengers: Age of Ultron. Jeremy Renner is back as Hawkeye, but he appears a little more polished.
Movie Pictures