Kirsten Prout
Kirsten Prout

Kirsten Prout was born in Vancouver, Canada, and began her career at ten-years-old. She grew up in a household completely removed from the film industry, being the daughter of a neurologist and a child therapist. She credits her early insight into behaviour as a product of her mother's background in therapy. This sensitivity led to a talent for developing characters and story, which manifested itself as a love of film, television and literature. She also enjoyed dance and martial arts, training most extensively in the latter. Met with success at an early age, Kirsten worked locally in Vancouver, guest-starring on shows such as "First Wave" (1998), "Stargate SG-1" (1997), "Cold Squad" (1998) and "The Dead Zone" (2002). Her first sizeable break in film came in 2005 when she landed the part of "Abby Miller", a young martial arts prodigy, alongside Jennifer Garner, in Elektra (2005). Kirsten performed her own stunts and utilized her past training in taekwondo, crediting the experience as one of the most challenging and rewarding of her career. Transitioning from her rebellious character, Kirsten worked on the ABC Family television series "Kyle XY" (2006) as the demure "Amanda Bloom". After the show finished its successful three seasons, Kirsten, always academically inclined, chose to attend McGill University as an English Literature major, furthering her understanding of character, story, and the written word. While working on her degree, Kirsten passionately continues to participate in the industry, starring in projects such as Meteor Storm, in which she plays the daughter of "Battlestar Galactica" (2004)'s Michael Trucco, and "Invasion" (2005)'s Kari Matchett.
Born

Birthplace

Vancouver, British Columbia, Canada

Full Name
Kirsten Prout News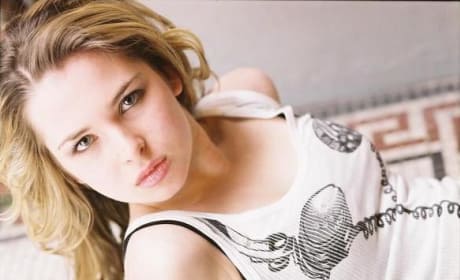 Eclipse Welcomes Kirsten Prout
Kyle XY star joins Twilight sequel cast.
Kirsten Prout